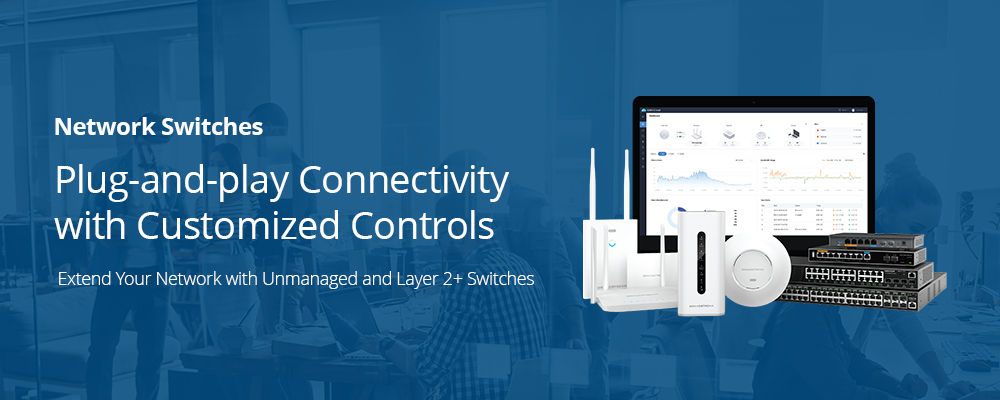 Grandstream's GWN series of Networking Solutions offer powerful and secure networks with wide coverage range that feature industry-leading setup and management thanks to embedded provisioning and free management options. This series offers both Wi-Fi Access Points and Gigabit Routers in order to offer a complete wired and
Wi-Fi solution. 3-Year Warranty Guaranteed.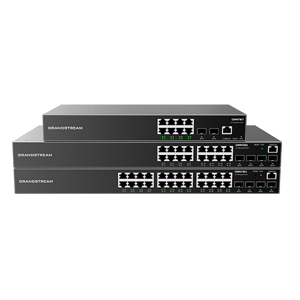 Grandstream's GWN7800 series are Layer 2+ managed network switches including PoE designated models supports advanced VLAN for flexible traffic segmentation, advanced QoS for prioritization of network traffic, IGMP Snooping for network performance optimization, and comprehensive security capabilities against potential attacks.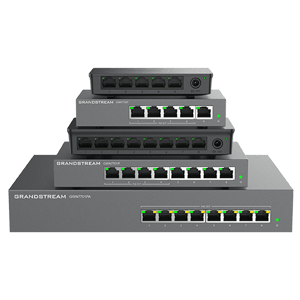 Unmanaged Switches
Grandstream's GWN7700 series are unmanaged network switches including PoE designated models that provide a quick and cost-effective way to add high-speed Gigabit connectivity to home offices and small/medium businesses. It requires no configuration or installation, and offers a desktop and wall-mountable design.
GWN Series Video Guides
Video Guides are produced by the Grandstream support team and this series of videos cover everything you need to know to get the most out of your GWN Network Switches. These videos will help installers to design, troubleshoot, and manage a GWN7800 series device. Visit our YouTube page find the latest Video Guides and learn more about our networking products. Like and subscribe to our channel for future tutorial videos like the one's below!