Grandstream's GXV3200 series of IP Video Phones with AndroidTM extend the power of advanced video and audio communications to the desktop, while offering tablet-like functionality and web access. Users will enjoy a powerful multimedia experience with these cutting-edge video phones.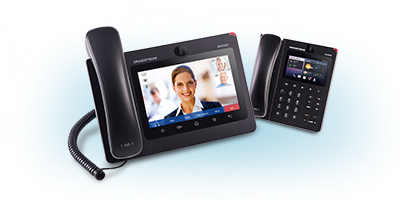 The GXV3200 series of video phones offers an all-in-one communications hub and a multimedia platform solution for any user's desktop.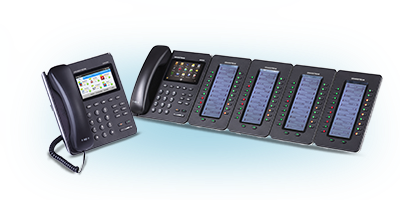 High call-volume users require access to a clear and efficient way to easily route and control calls. Our GXP2200EXT empowers users with dual-colored speed dial/BLF keys to identify open lines and route calls effectively.