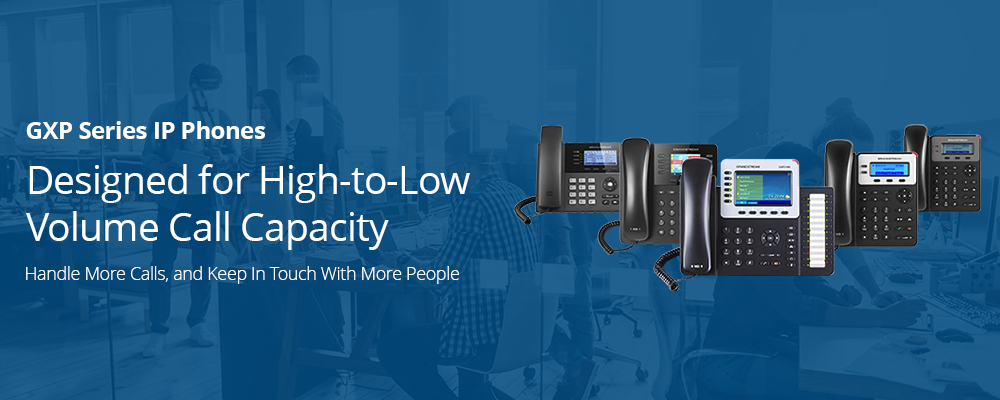 Our GXP series phones are designed for users who are often on the phone and need access to advanced features, line support and usability options. Get more done, handle more calls, and keep in touch with more people.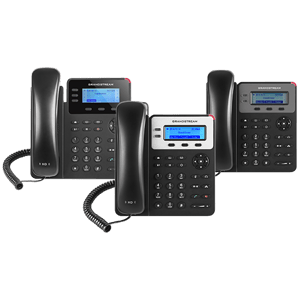 Basic IP phones designed for effective and simple communication to provide simple communication access in the hands of users who need it. This GXP1600 series offers efficient, no-fuss communication for those who need a simple connection. Ideal for hotel rooms, information booths, and warehouse deployments.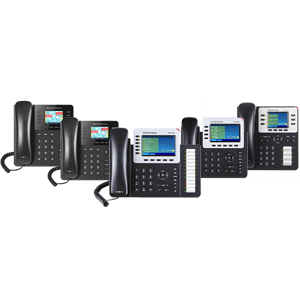 The GXP2100 series enable high-volume users to succeed with the ability to handle more calls and access to superior efficiency tools. Our High End IP phones are for workers who need access to advanced telephony features, multiple line support, and mobility options, ideal for receptionists and front desk workers.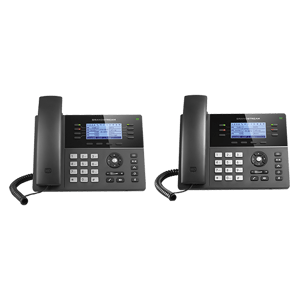 The GXP1700 series of Mid-Range IP Phones was designed for growing businesses. These stylish phones includes features and capacity that your business can grow with and offers a great addition to any desktop thanks to its sleek, high-end design that keep users efficient and productive.