GWN7001/GWN7002/GWN7003
Multi-WAN Gigabit VPN Routers
The GWN7000 Series are Multi-WAN Gigabit VPN routers with built-in firewalls that allow businesses to build comprehensive wired, wireless and VPN networks for one or many locations.
1x GbE RJ45 port with IEEE 802.3af/at PoE Input and 2x GbE RJ45 ports with 48V Passive PoE output or IEEE802.3af (GWN7002/GWN7003)
Supports multiple Gigabit RJ45 ports and Gigabit SFP ports
Built-in VPN support allows easy access to corporate networks for remote employees
Multiple WAN ports with load balancing and failover to maximize connection reliability
Rich firewall features including DDNS, port forwarding, DMZ, UPnP, Anti-Dos, traffic rules, NAT and ALG
Supports application/protocol monitoring and traffic statistics with Deep Packet Inspection (DPI)
Advanced QoS to ensure real-time performance of low-latency applications
Supports application, URL,DNS, and web content filtering to block access from unsecure contents
Embedded controller can manage itself and up to 150 GWN APs; GWN.Cloud offers a free cloud management platform for unlimited routers and GWN APs
Free Network Management Options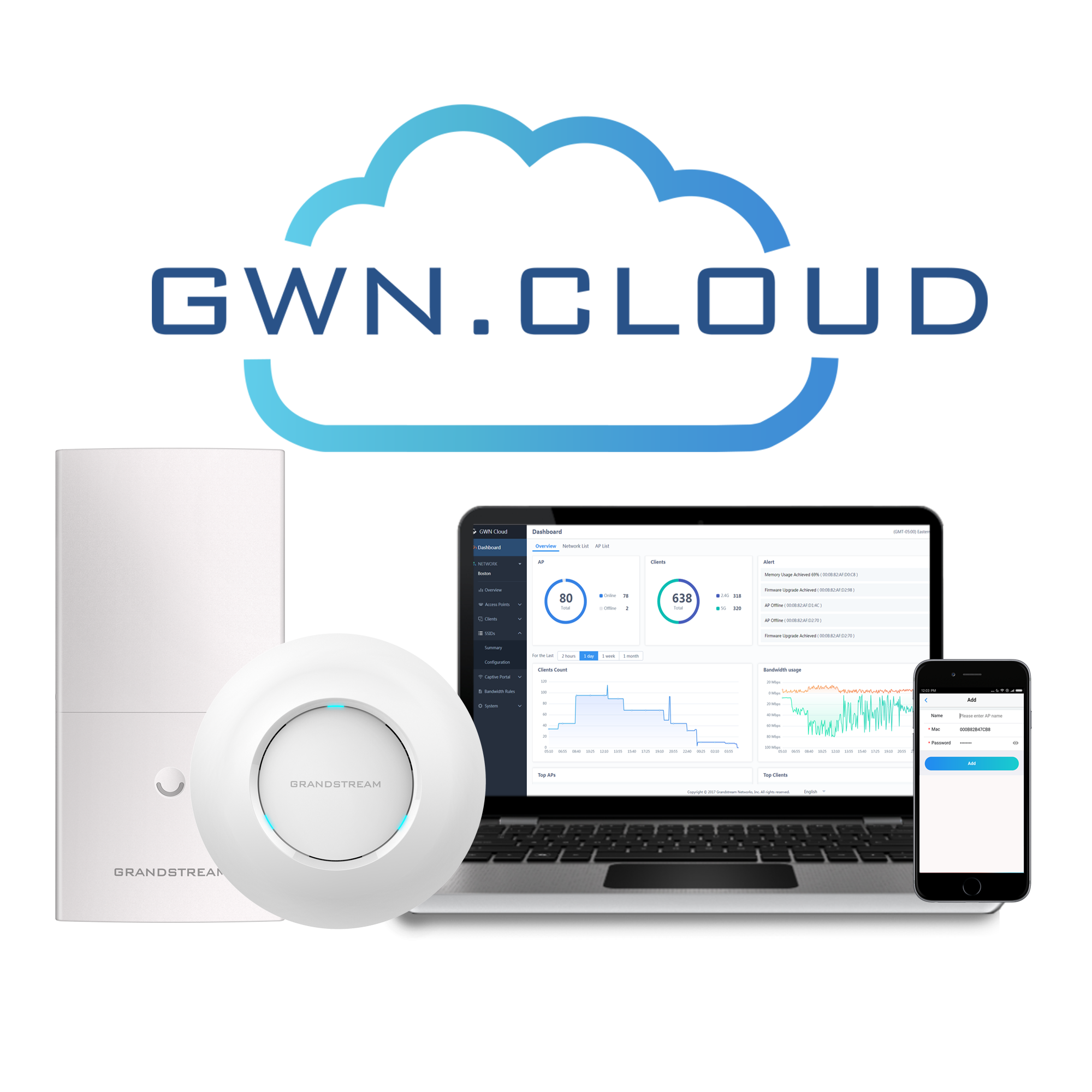 GWN.Cloud
GWN.Cloud is a enterprise-grade, management platform for Grandstream networking products. Secure networks can be deployed in seconds using GWN.Cloud mobile app or the web browser interface, then later managed from the same interface. Keep an eye on the network's performance with real-time monitoring, alerts, statistics and reports that can be viewed using a web browser or the mobile application, then later managed from either interface.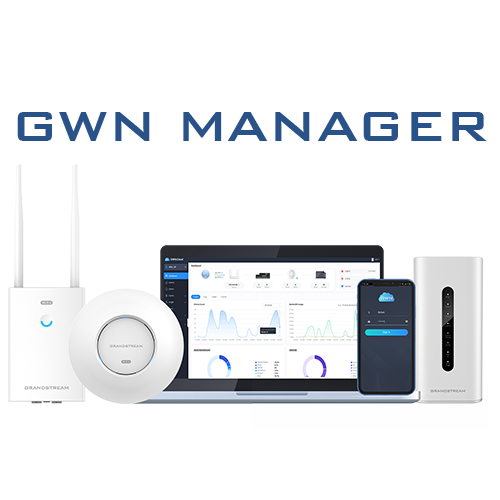 GWN Manager
GWN Manager is a on-premise enterprise- grade, management platform for an unlimited number of Grandstream networking products. Typically deployed on a customer's private network, this solution offers simplified configuration and management. Keep an eye on the network's performance with real-time monitoring, alerts, statistics and reports that can be viewed using a web browser or the mobile application.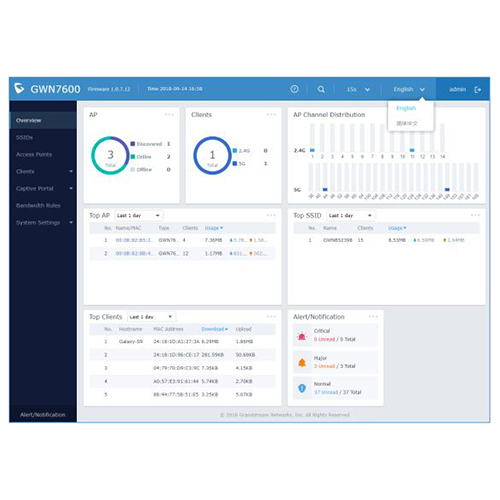 Embedded Controller
Grandstream's GWN networking products include an embedded controller software at no extra cost and it is simply built-in to the product's web user interface. Our embedded controllers can auto discovery and auto-provision any in-network GWN series networking product which also offers a centralized provisioning and management interface.

Feature Rich Capabilities
Small-to-medium businesses, education spaces, commercial stores, and more can take advantage of enterprise-grade capabilities. The GWN7000 series comes with a wide range of features making it fit for any deployment.
Advanced QoS: Advanced QoS features allow for VoIP prioritization and traffic filtering to ensure the performance of all devices on the network
Deep Packet Inspection: Application and protocol monitoring features allows for comprehensive packet evaluation of all traffic traversing the network to ensure no malicious activity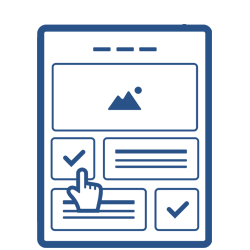 Site-to-Site VPN using IPsec
The GWN70XX router video guide series is a comprehensive tutorial meant to cover all aspects of the deployment and configuration of Grandstream routers. This video, part 2 of this series, will cover IPsec site-to-site VPN tunnel. We will talk about the IPsec fundamentals and explain the process it uses to protect data across a public network. We will also describe step-by-step how to configure IPsec site-to-site VPN using GWN70XX routers.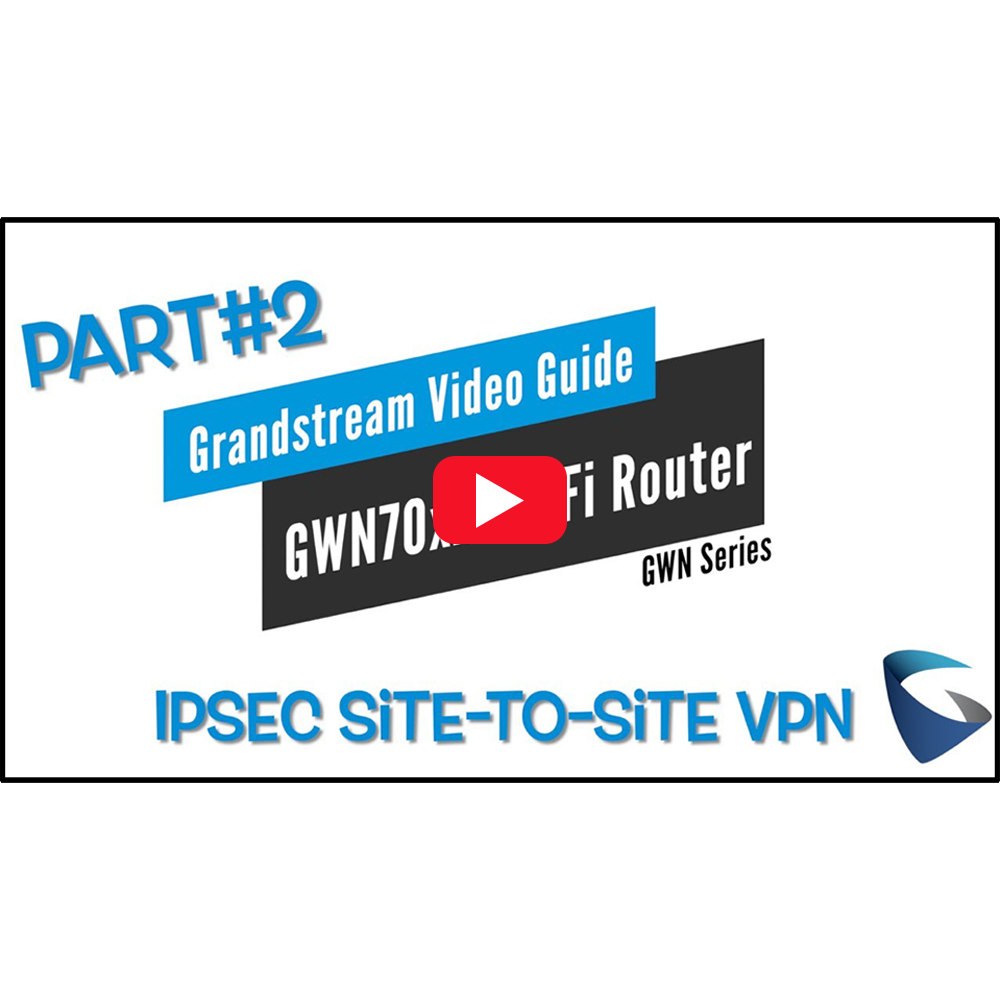 Creating IT Infrastructures with Grandstream's GWN Series
Grandstream's networking portfolio is widely adopted around the world to support deployments of workstations, IP endpoints, Wi-Fi access points, and other devices. Whether you are new to Grandstream's GWN networking portfolio or regularly install it, this interactive infographic aims to provide you with valuable insights on utilizing the GWN series in your networks.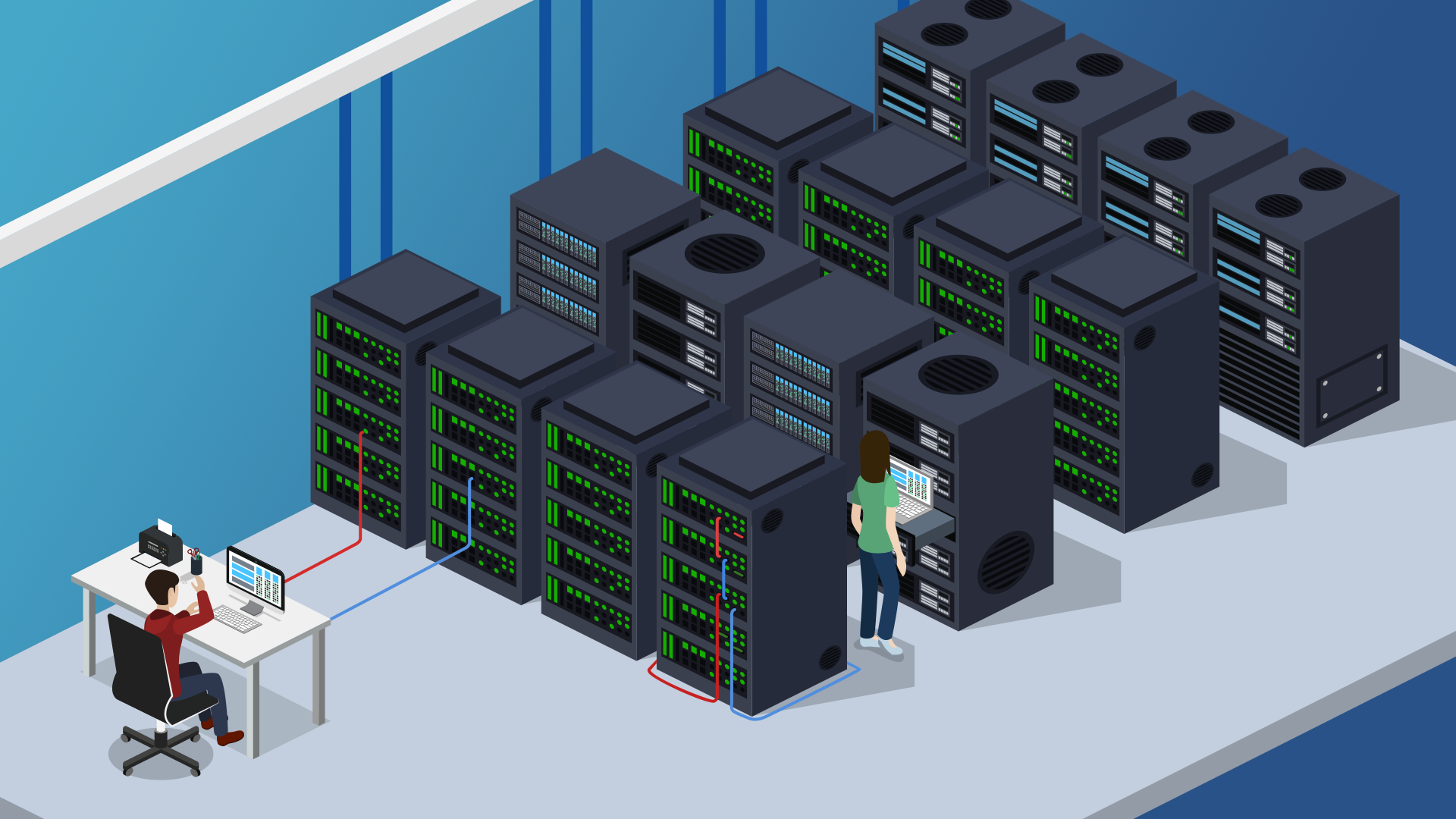 Name
GWN7001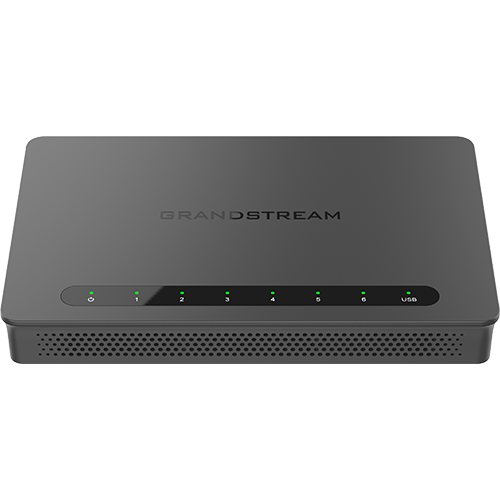 Specs
Memory and NAT Sessions
256MB RAM, 256MB Flash, 30K NAT sessions
NAT Routing & IPSec VPN Performance
2.2Gbps NAT routing and 530Mbps IPSec VPN performance
Wi-Fi Standards
N/A
Network Interfaces
6x WAN/LAN Gigabit Ethernet ports
Network Protocols
IPv4, IPv6, IEEE802.1Q,IEEE 802.1p, IEEE802.1x, IEEE802.3, IEEE 802.3u, IEEE 802.3x,IEEE802.3ab
PoE Output
N/A
QoS
VLAN, TOS, Support multiple traffic classes, filter by port, IP address, DSCP, and policing, App Qos, VoIP Prioritization
Firewall
DDNS, Port Forwarding, DMZ, UPnP, Anti-DoS, traffic rules, NAT, ALG, TURN Service
VPN
SSL VPN Server / Client-to-Site
IPsec VPN Client-to-Site / Site-to-Site
PPTP VPN Server / Client-to-Site
L2TP Client-to-Site
WireGuard (pending)
IPSec Encryption: DES, 3DES, AES
IPSec Authentication: MD5, SHA-1, SHA2-256
IPSec Key Exchange: Main/Aggressive Mode, Pre-shared Key, DH Groups 1/2/5/14
IPSec Protocols: ESP
IPSec NAT Traversal
SSL VPN Encryption: AES, DES
SSL Authentication: MD5, SHA-1, SHA2-256, SHA2-384, SHA2-512
SSL VPN Certificate: RSA
PPTP Encryption: MPPE 40-bit, 128-bit, IPSec
PPTP/L2TP Authentication: MS-CHAPv1/2
Powered by Wi-Fi 6 (802.11ax) standard with up to 1.77Gbps wireless throughput
Dual-band 2x2:2 MU-MIMO with DL/UL OFDMA technology
Built-in VPN support allows easy access to corporate networks for remote employees
Supports 256 concurrent Wi-Fi client devices
Supports Mesh networking with Grandstream access points to provide easy network expansion
Powerful security features include guest network, network blacklist, Antihacking secure boot & critical data/control lockdown via digital signatures, and more
Rich firewall features including Anti-DoS, traffic rules, NAT and ALG
Secure cloud provisioning through GWN.Cloud
1.27Gbps aggregate wireless throughput with 5x auto-sensing Gigabit ports
Dual-band 2x2:2 MU-MIMO
Built-in VPN support allows easy access to corporate networks for remote employees
Supports 100 concurrent Wi-Fi client devices
Supports Mesh networking with Grandstream access points to provide easy network expansion
Powerful security features include guest network, network blacklist, Antihacking secure boot & critical data/control lockdown via digital signatures, and more
Rich firewall features including Anti-DoS, traffic rules, NAT and ALG
Secure cloud provisioning through GWN.Cloud