GWN7660
GWN 2x2:2 Wi-Fi 6 Indoor Access Point
The GWN7660 is an enterprise-grade 802.11ax Wi-Fi 6 access point that allows businesses to build next-generation
Wi-Fi networks for high-density environments.
1.77Gbps aggregate wireless throughput and 2x Gigabit Ethernet ports
Dual-band 2x2:2 MUMIMO with DL/UL OFDMA technology
Up to 175-meter coverage range
Supports 500+ concurrent Wi-Fi client devices
Advanced QoS to ensure real-time performance of low-latency applications
Anti-hacking secure boot and critical data/control lockdown via digital signatures, unique security certificate/random default password per device
Self-power adaptation upon auto detection of PoE or PoE+
Embedded controller can manage up to 50 local GWN series APs; GWN.Cloud offers unlimited AP management; GWN Manager offers premise based software controller
Free Network Management Options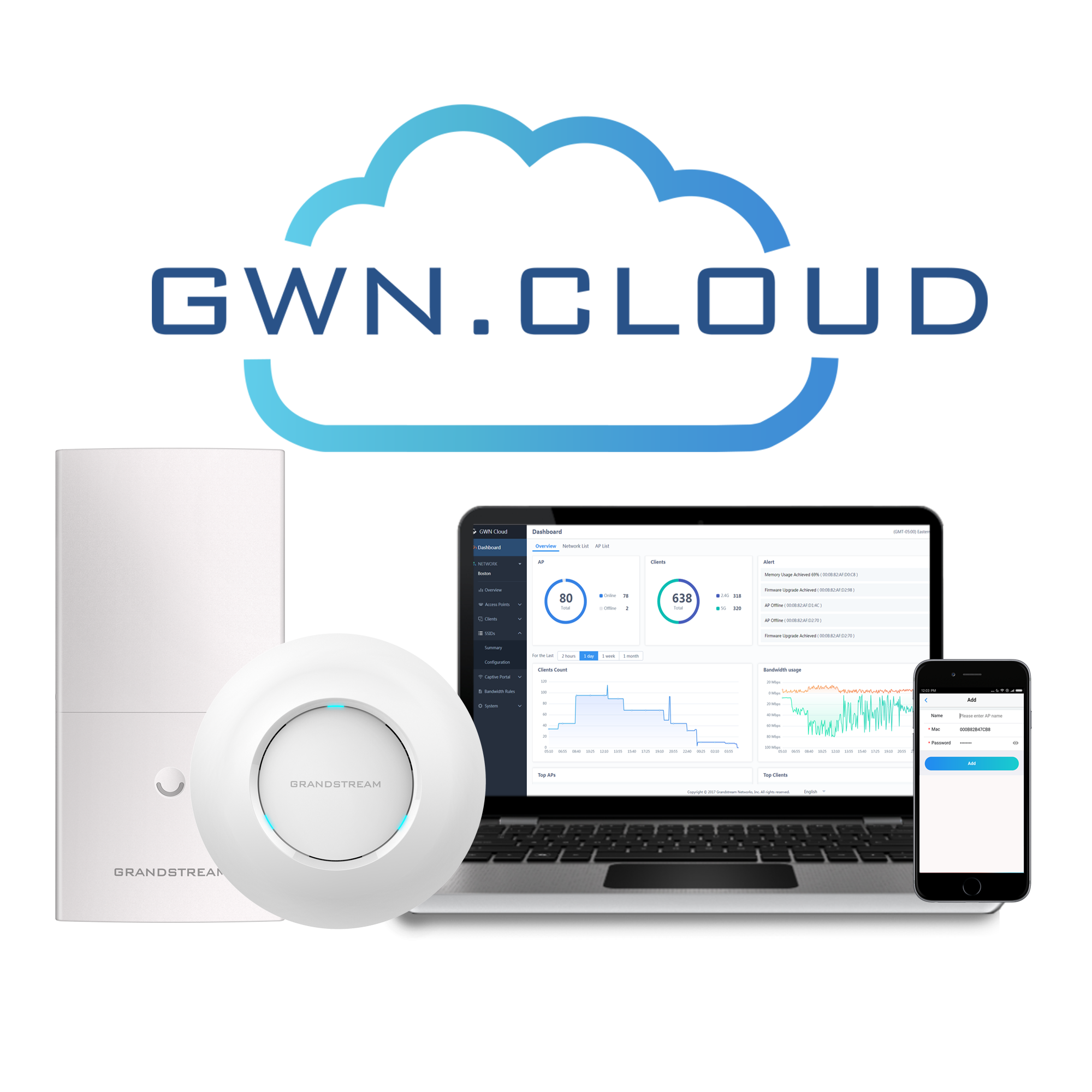 GWN.Cloud
GWN.Cloud is a enterprise-grade, management platform for Grandstream networking products. Secure networks can be deployed in seconds using GWN.Cloud mobile app or the web browser interface, then later managed from the same interface. Keep an eye on the network's performance with real-time monitoring, alerts, statistics and reports that can be viewed using a web browser or the mobile application, then later managed from either interface.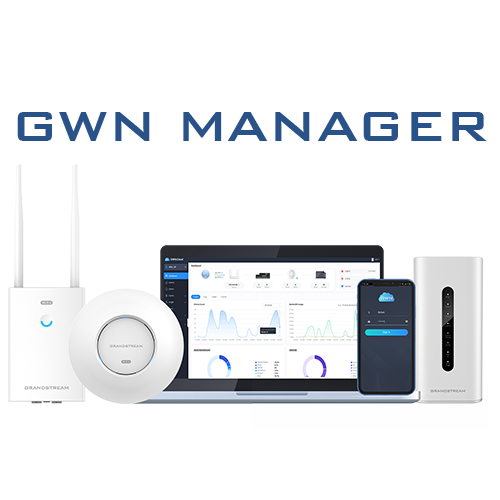 GWN Manager
GWN Manager is a on-premise enterprise- grade, management platform for an unlimited number of Grandstream networking products. Typically deployed on a customer's private network, this solution offers simplified configuration and management. Keep an eye on the network's performance with real-time monitoring, alerts, statistics and reports that can be viewed using a web browser or the mobile application.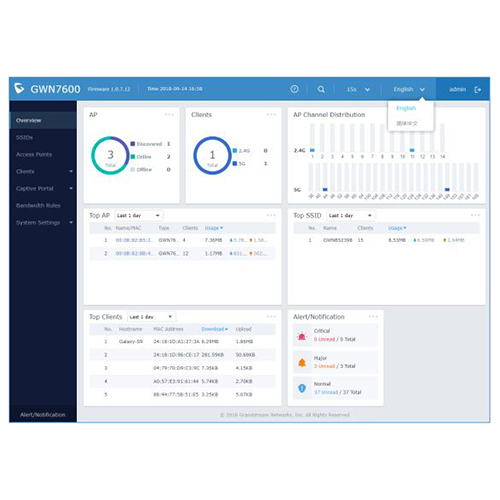 Embedded Controller
Grandstream's GWN networking products include an embedded controller software at no extra cost and it is simply built-in to the product's web user interface. Our embedded controllers can auto discovery and auto-provision any in-network GWN series networking product which also offers a centralized provisioning and management interface.

Wi-Fi 6
Wi-Fi Alliance® is the worldwide network of companies bringing you Wi-Fi®, one of the world's most valued communications technologies. Our vision is to connect everyone and everything, everywhere. Wi-Fi Alliance drives global Wi-Fi adoption and evolution through thought leadership, spectrum advocacy, and industry-wide collaboration. Grandstream's Wi-Fi 6 access points have been CERTIFIED, meaning they have undergone rigorous testing. When a product passes the tests successfully, the manufacturer can use the Wi-Fi CERTIFIED logo.

Certification means that a product has been tested in numerous configurations with a diverse sample of other devices to validate interoperability with other CERTIFIED Wi-Fi equipment operating in the same frequency band.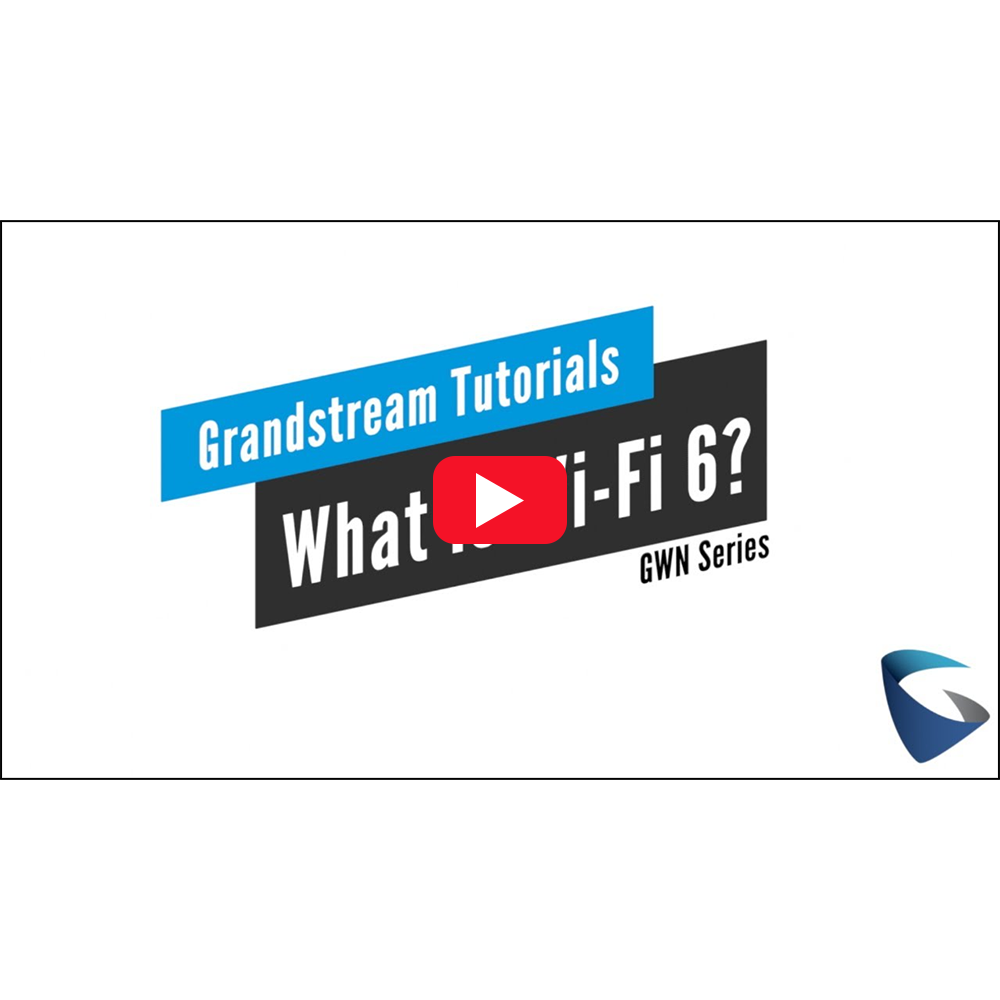 Hotel Kollol Case Study
Hotel Kollol is a 4-star hotel, by J&Z Group located in Laboni Beach, Cox's Bazar, Bangladesh with a magnificent sea view along with a spacious majestic restaurant serving visitors regularly. Previously, Hotel Kollol had a very complex network system that was difficult to manage and there was no centralized management system, so they needed to handle each router individually. The range was very poor and there was no way for them to create any outdoor network with this system.
All of Hotel Kollol's core problems were easily solved by using Grandstream's Access Points. A total of 160 GWN7660 devices and GWN7602 were used to cater to the indoor areas and hotel rooms, while 4 units of GWN7660LR were placed around the outside areas of the property.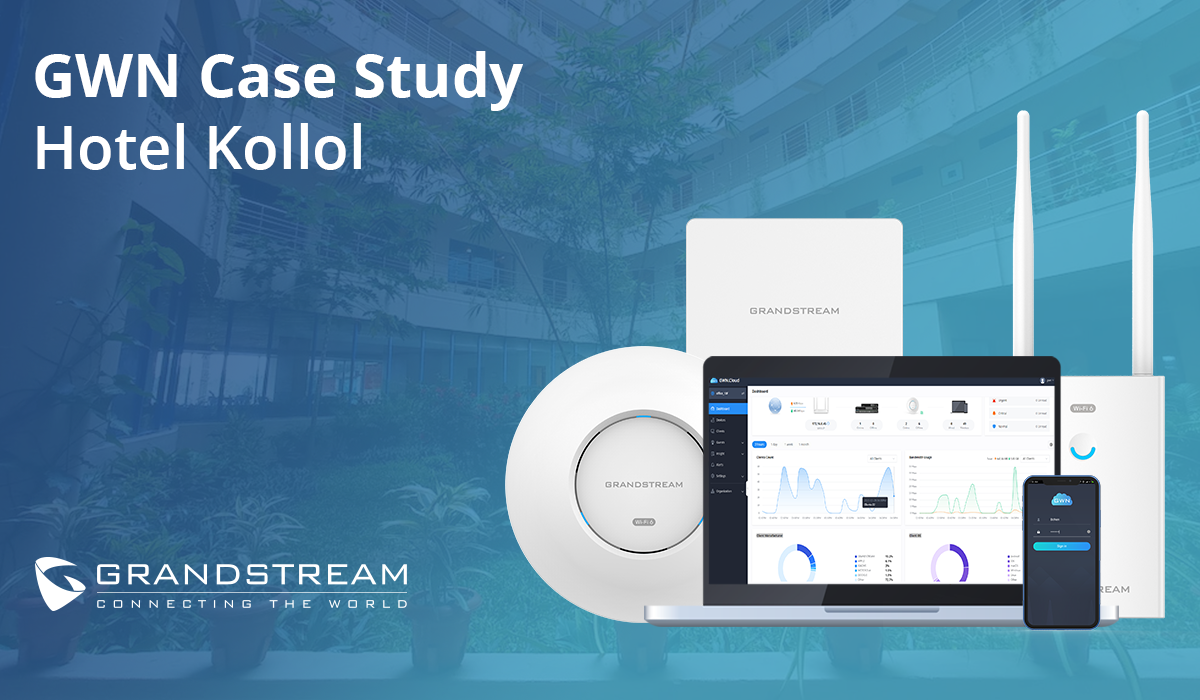 Market-Leading Features
The GWN7660 comes equipped with advanced performance-boosting features:
UL/DL OFDMA: Access points running on the 801.11ax standard perform better in dense environments and are designed to manage multiple Wi-Fi devices with varying bandwidth demands
Beamforming Technology: AP detects wireless clients and focuses signals towards them
Multiple Customized SSIDs: Up to 32 SSID channels with customized client configurations, captive portal, and bandwidth limits
QoS Standards: Prioritizes certain network traffic/devices so critical tasks don't compete for bandwidth, can be customized based on deployment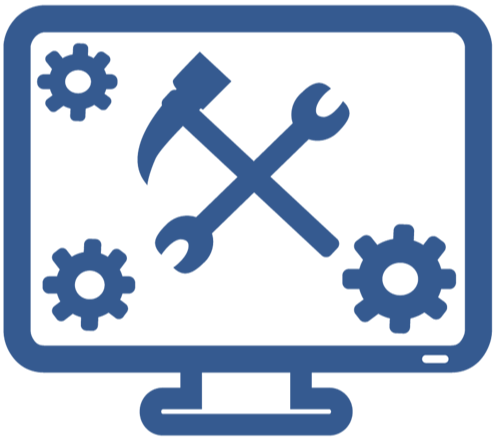 Name
GWN7660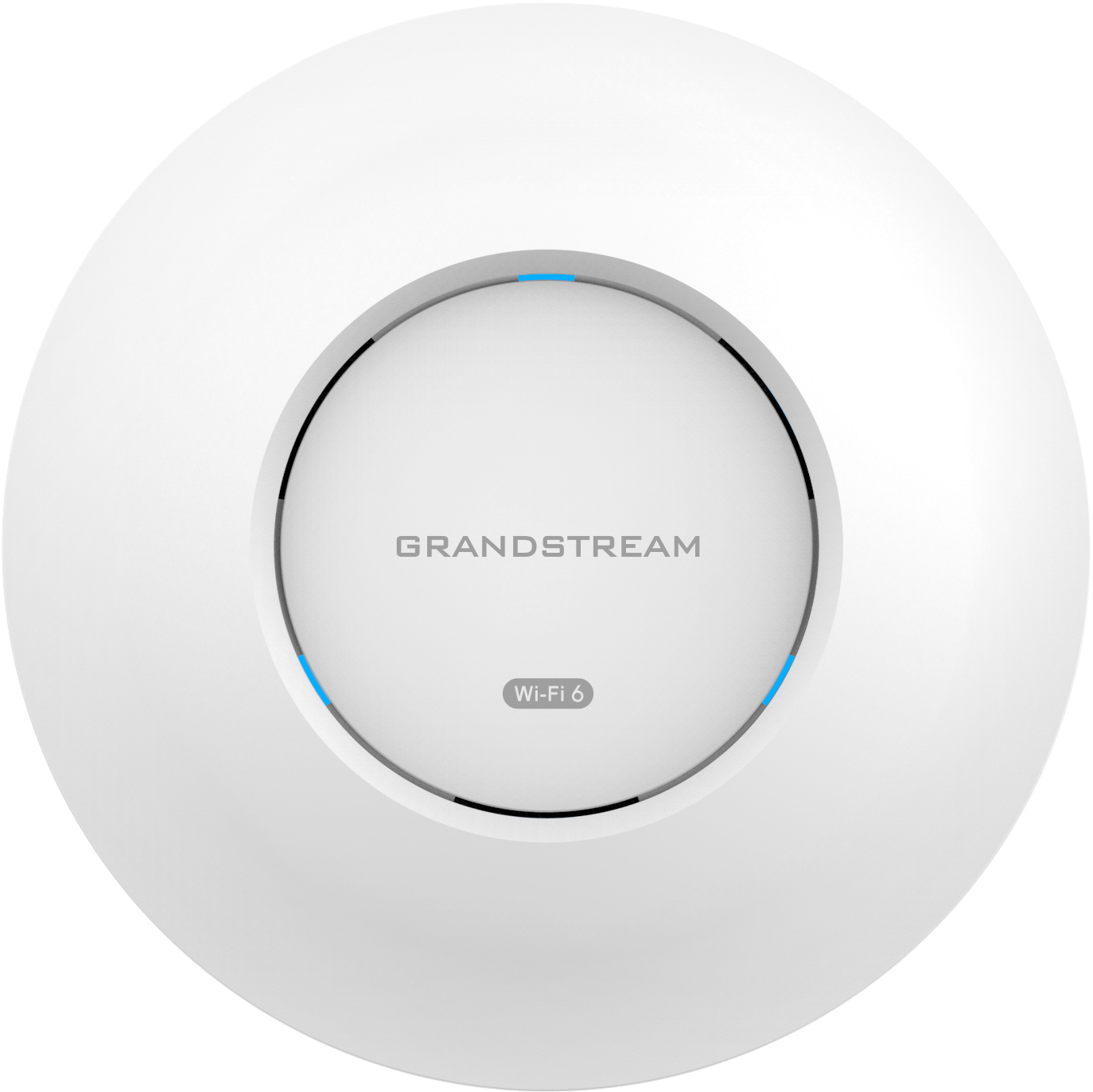 Specs
Client Devices
250+
Range
Up to 175 Meters
Network Interfaces
2x autosensing 10/100/1000 Base-T Ethernet Ports
PoE/PoE+
Supports PoE 802.3af/ 802.3at; Max Consumption: 9W
2.4G Throughput
573.5Mbps (2x2:2 MIMO)
5G Throughput
1201Mbps (2x2:2 MU-MIMO)
Wi-Fi Standards
IEEE 802.11 a/b/g/n/ac/ax
SSIDs
32 SSIDs total, 16 per radio (2.4Ghz and 5Ghz)
Antennas
2 dual band internal antennas
Wi-Fi and Security Systems
WEP, WPA/WPA2-PSK, WPA/ WPA2 Enterprise (TKIP/AES); WPA3, anti-hacking secure boot and critical data/control lockdown via digital signatures, unique security certificate and random default password per device
Dimensions
180.4x180.4x40.8mm
Mounting
Indoor wall mount or ceiling mount, kits included