GWN7615
GWN 802.11ac Wave-2 3x3:3 Access Point
The GWN7615 is an enterprise performance 802.11ac Wave-2 Wi-Fi access point to create scalability for medium to high user density environments. It offers dual-band 3×3:3 MU-MIMO technology and a sophisticated antenna design for maximum network throughput and expanded Wi-Fi coverage range.
1.75Gbps aggregate wireless throughput and 2x Gigabit wireline ports
Dual-band 3x3:3 MU-MIMO technology
Self power adaptation upon auto detection of PoE or PoE+
Support 200+ concurrent Wi-Fi client devices
Up to 175-meter coverage range
Advanced QoS to ensure real-time performance of low-latency applications
Anti-hacking secure boot and critical data/control lockdown via digital signatures, unique security certificate/random default password per device
Embedded controller can manage up to 50 local GWN series APs; GWN.Cloud offers unlimited AP management; GWN Manager offers premise based software controller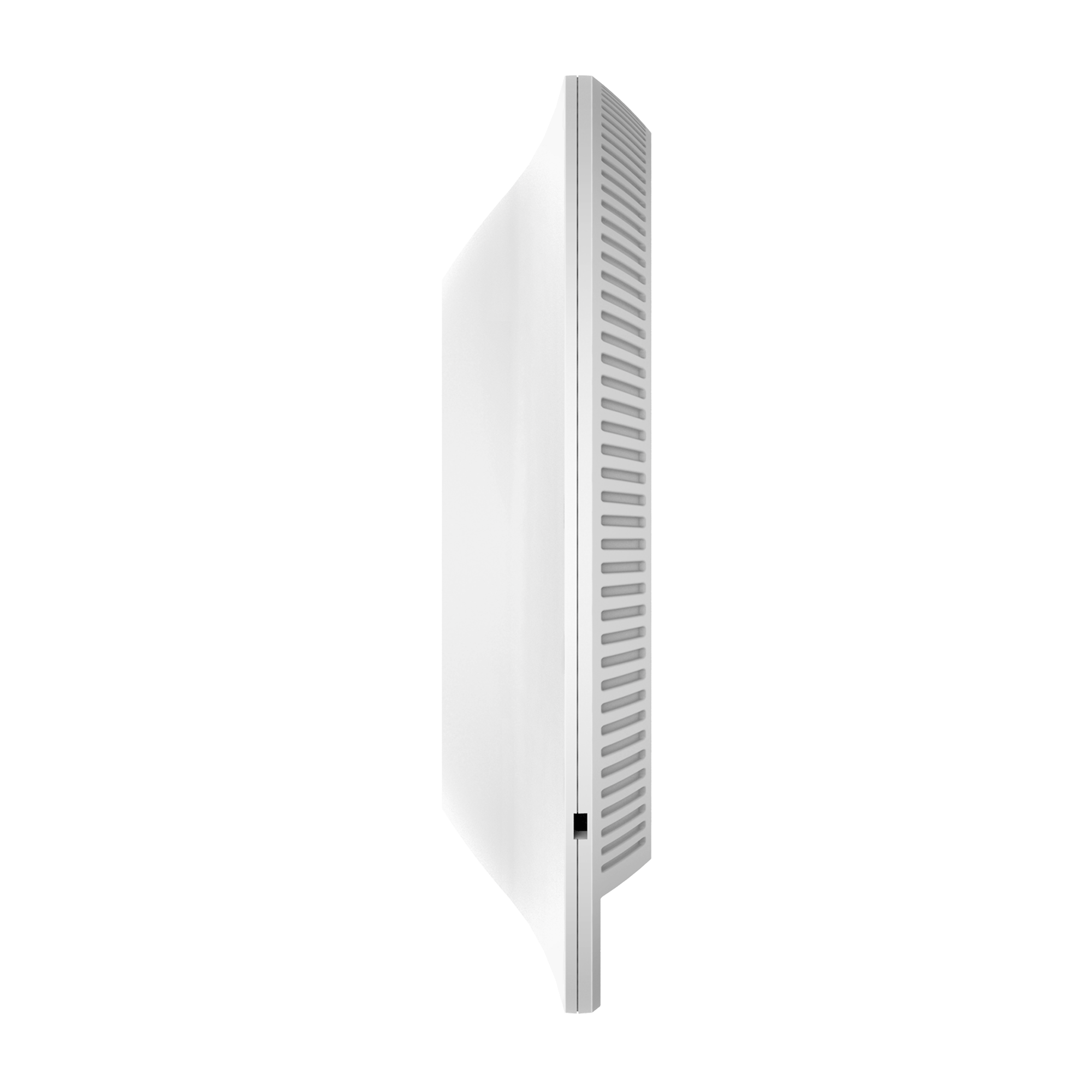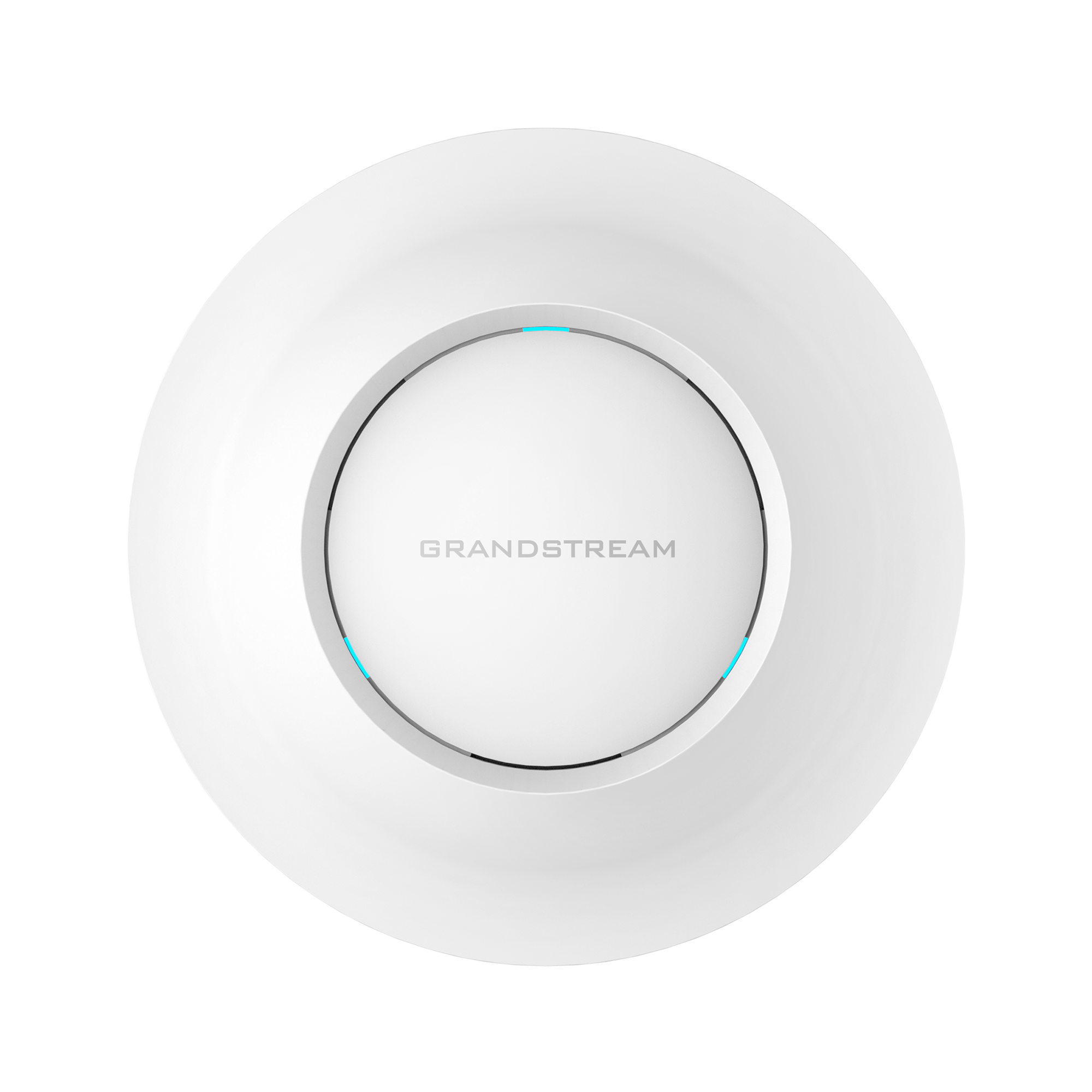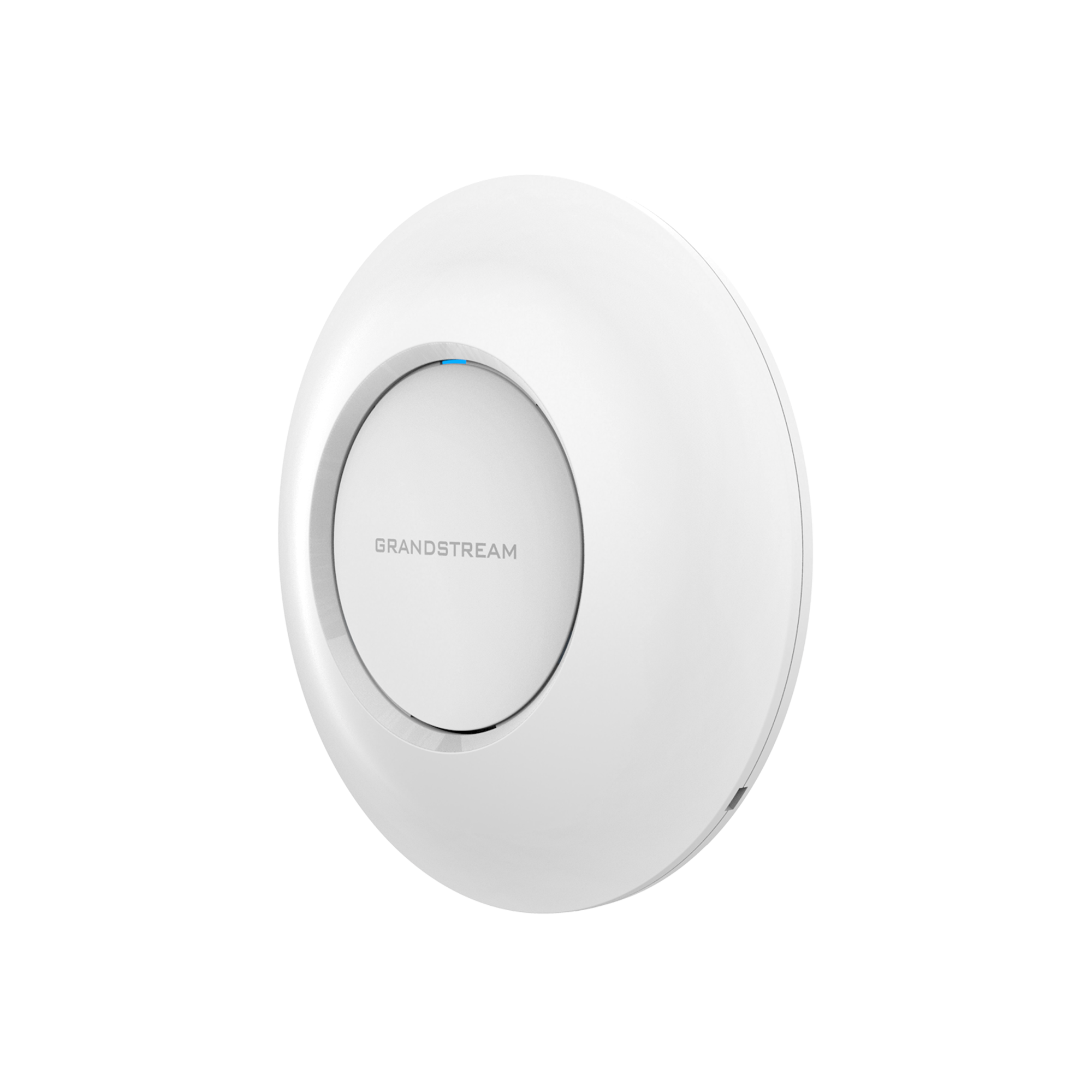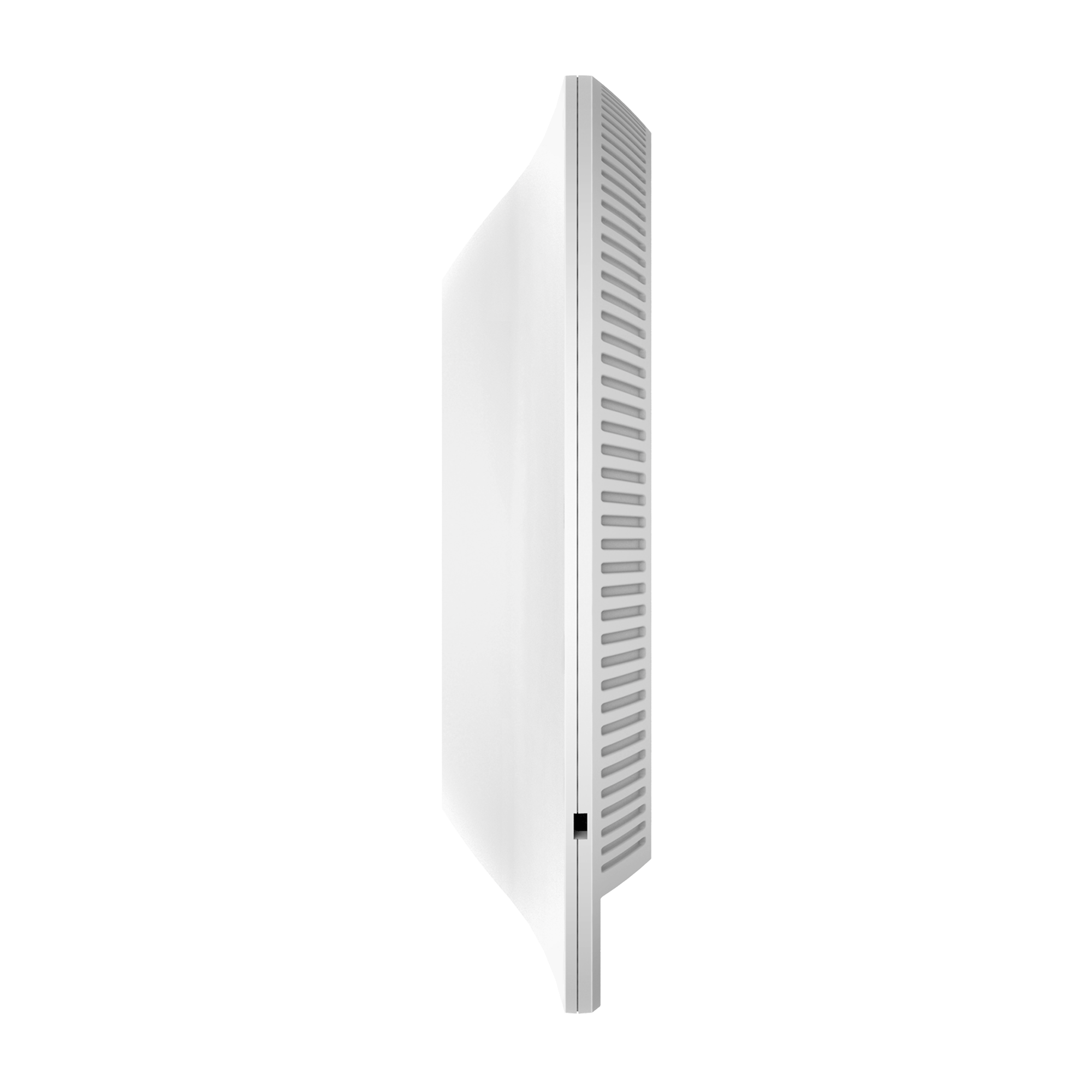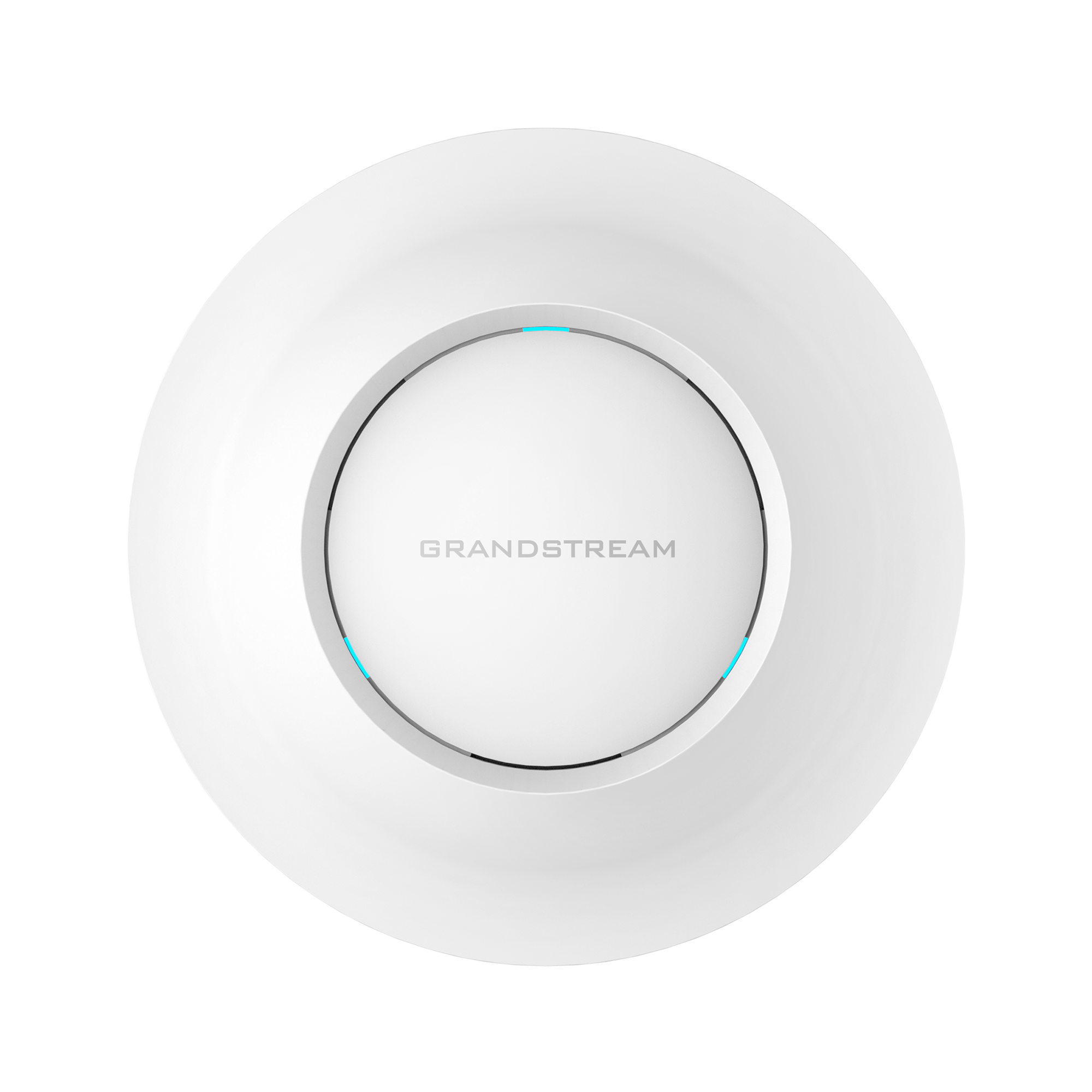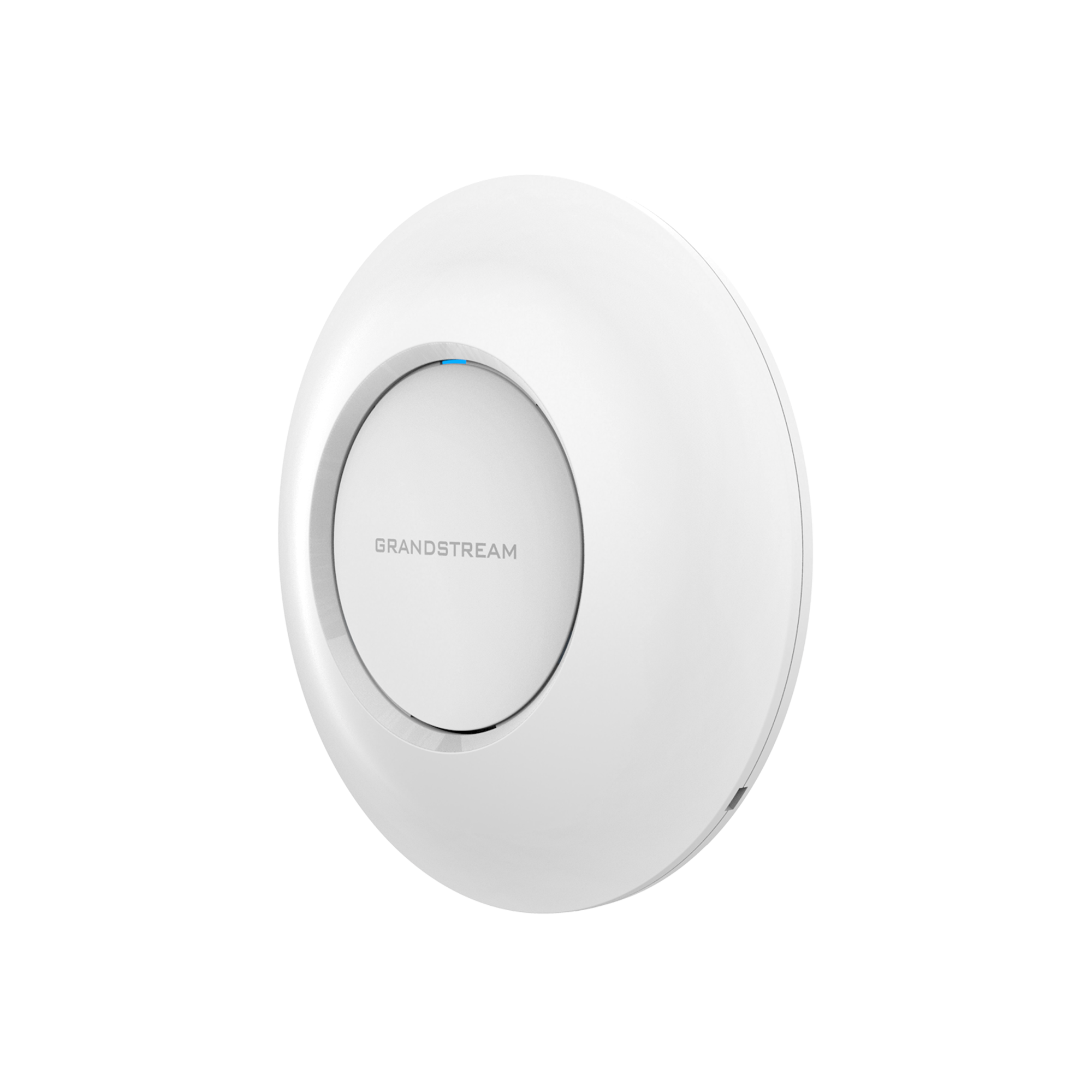 Free Network Management Options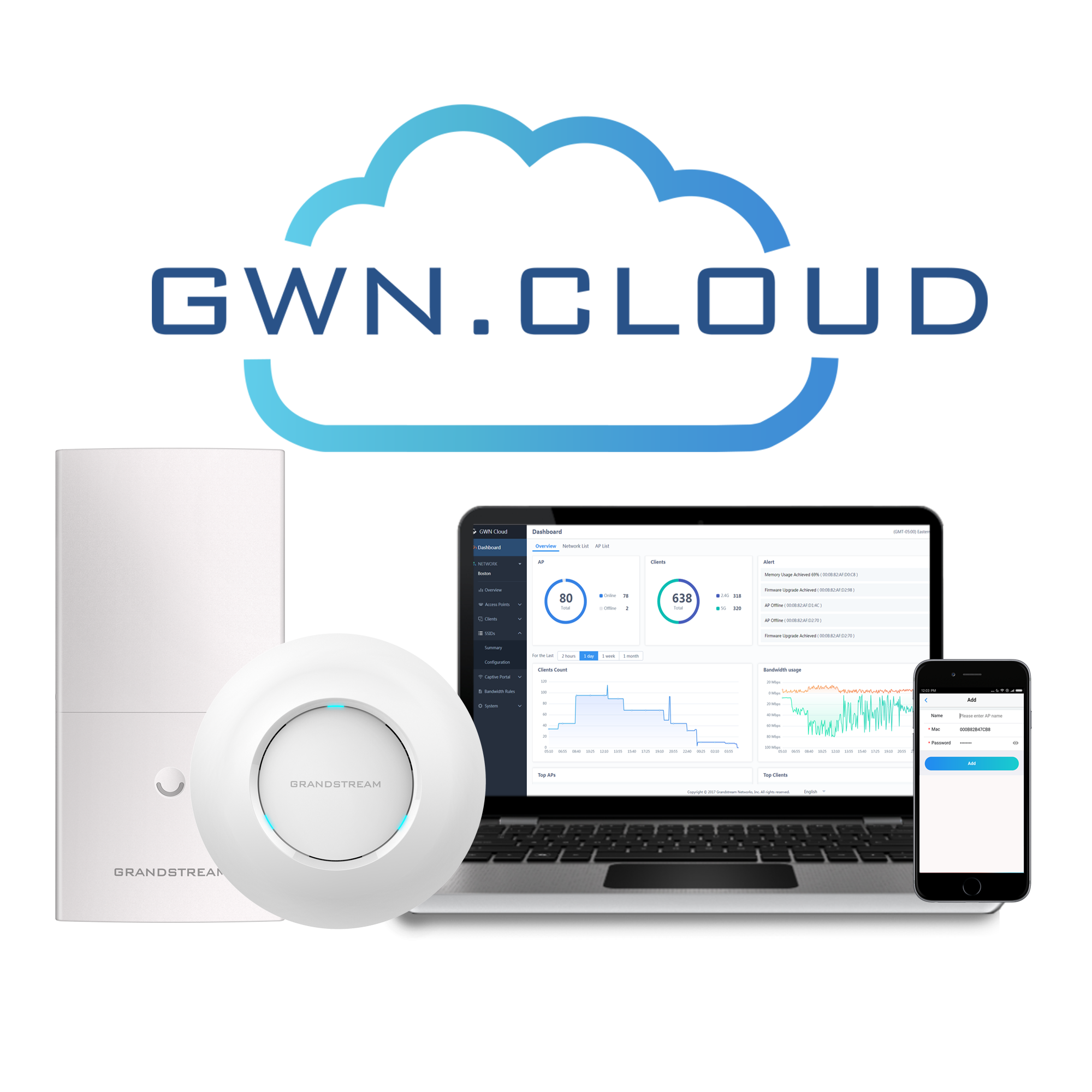 GWN.Cloud
GWN.Cloud is a enterprise-grade, management platform for Grandstream networking products. Secure networks can be deployed in seconds using GWN.Cloud mobile app or the web browser interface, then later managed from the same interface. Keep an eye on the network's performance with real-time monitoring, alerts, statistics and reports that can be viewed using a web browser or the mobile application, then later managed from either interface.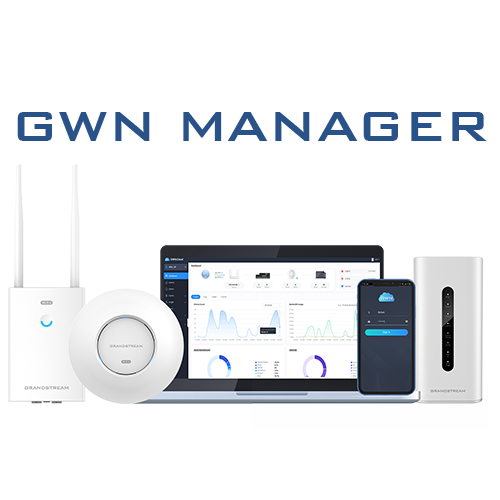 GWN Manager
GWN Manager is a on-premise enterprise- grade, management platform for an unlimited number of Grandstream networking products. Typically deployed on a customer's private network, this solution offers simplified configuration and management. Keep an eye on the network's performance with real-time monitoring, alerts, statistics and reports that can be viewed using a web browser or the mobile application.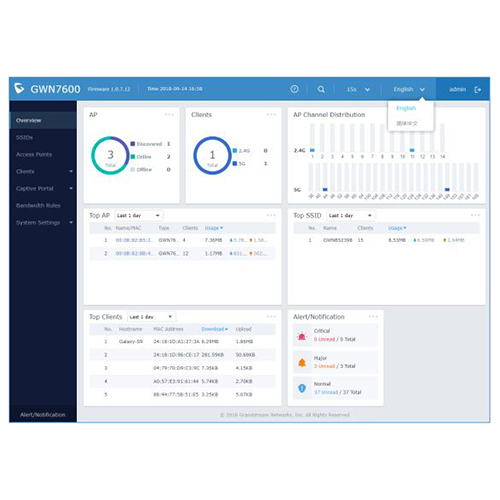 Embedded Controller
Grandstream's GWN networking products include an embedded controller software at no extra cost and it is simply built-in to the product's web user interface. Our embedded controllers can auto discovery and auto-provision any in-network GWN series networking product which also offers a centralized provisioning and management interface.

Affordable Advanced Features
The GWN7615 is a competitive Wi-Fi device that was designed for a low price point with high performance, perfect for more cost-sensitive and mid-volume Wi-Fi deployments like cafes, lecture halls, and offices.
Market Leading Wi-Fi Standards: Wave-2 IEEE 802.11a/b/g/n/ac standards, this supports past, present, and future Wi-Fi devices
Greater Performance for Less Money: 200+ concurrent devices, 165-meter coverage range, 1.27Gbps aggregate
Beamforming Technology: AP detects wireless clients and focuses signals on them
QoS Standards: Prioritizes certain network traffic/devices so critical tasks don't compete for bandwidth, can be customized based on deployment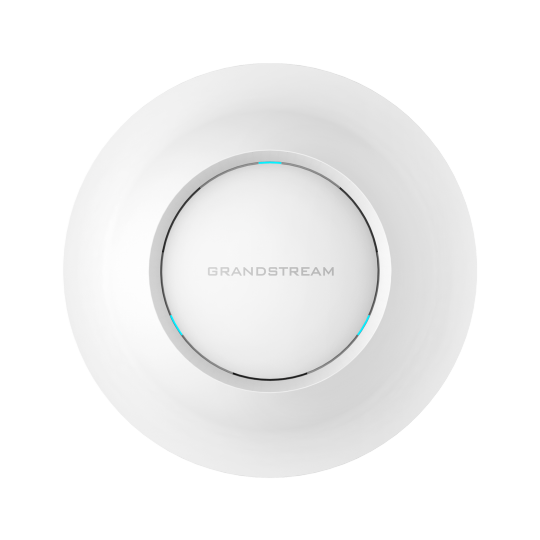 Basic Deployment Concepts GWN Access Points
In this video, we go over some high-level explanations of what is involved in planning, deploying, and optimizing GWN7600 series access points. The information in this video will help installers design a wireless network that will provide the required Wi-Fi coverage, data rates, wireless capacity, and roaming capability. These are the points covered in this video:
Predictive site survey

AP selection

Local and cloud management of GWN access points

Post-deployment survey

Wi-Fi features: RRM, Voice Enterprise, Airtime Fairness, Client Isolation, Band Steering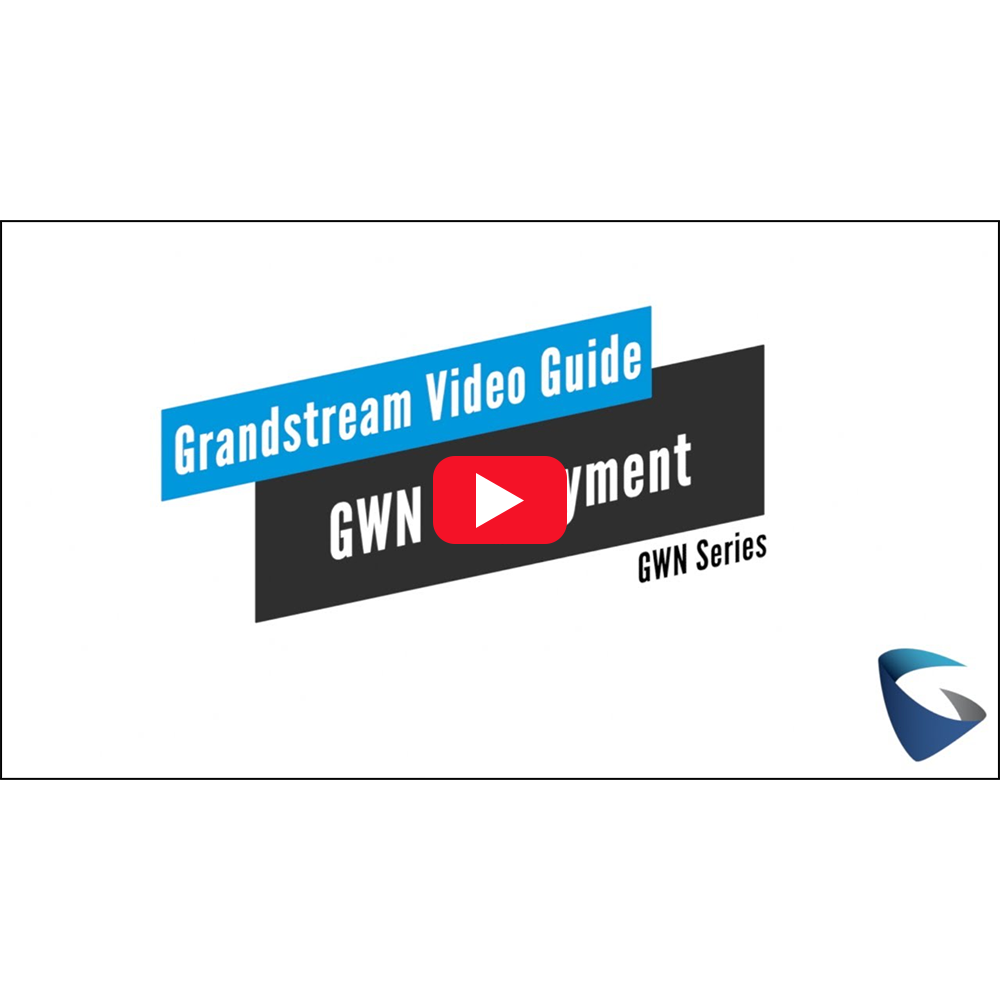 Self-Guided Networking Solution Training
Grandstream Networks self-training is an effective pre-recorded video training that offers huge flexibility and provides all the information and explanations needed to acquire the necessary knowledge about Grandstream's solutions before taking the certification exam.
This course covers Grandstream's Networking Solution GCS level (Grandstream Certified Specialist). The course is divided into 4 chapters and it has been recorded for you to make sure that you understand the technical specifications, features, and services of our GWN series.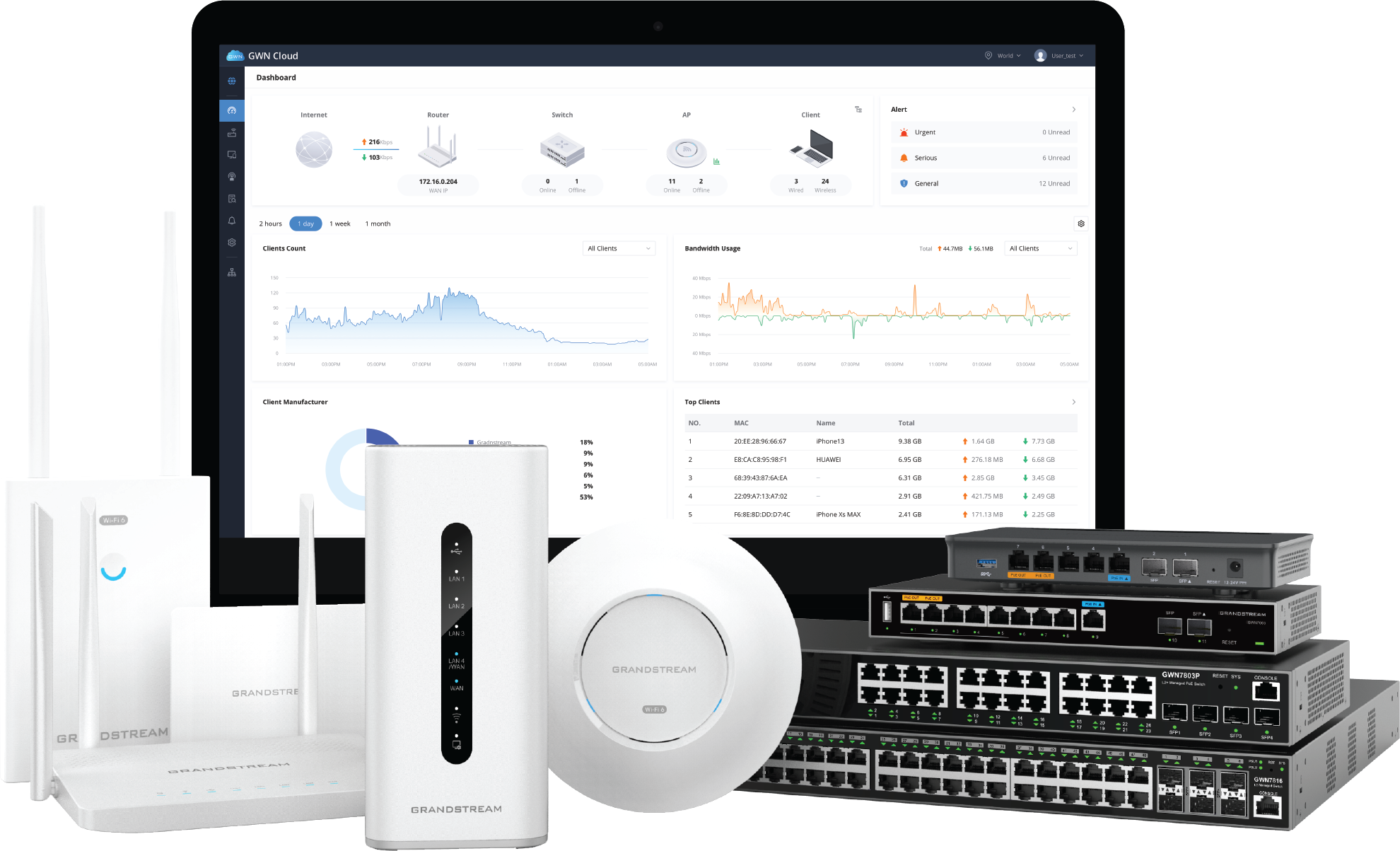 Name
GWN7615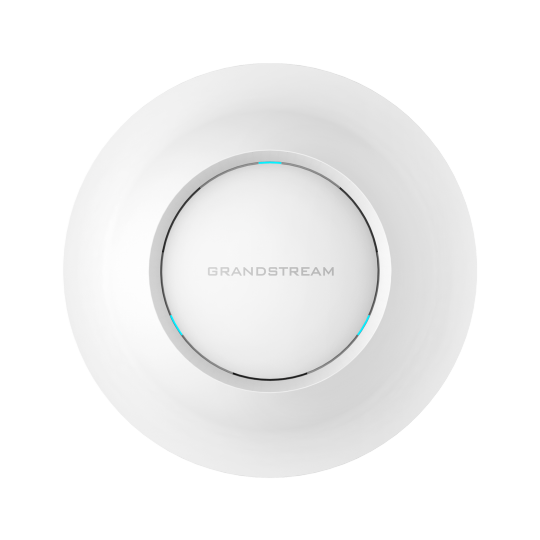 Specs
Client Devices
200+
Range
Up to 175 Meters
Network Interfaces
2x autosensing 10/100/1000 Base-T Ethernet Ports
PoE/PoE+
Supports PoE 802.3af/802.3at; Max consumption: 12.5W
2.4G Throughput
450Mbps (3x3:3 MIMO)
5G Throughput
1300Mbps (3x3:3 MU-MIMO)
Wi-Fi Standards
IEEE 802.11a/b/g/n/ac (Wave-2)
SSIDs
32 SSIDs total, 16 per radio (2.4Ghz and 5Ghz)
Antennas
3 dual band internal antennas
Wi-Fi and Security Systems
WEP, WPA/WPA2-PSK, WPA/ WPA2 Enteprise, WPA3, anti- hacking secure boot and critical data/control lockdown via digital signatures
Dimensions
205.4x205.4x45.9mm
Mounting
Indoor wall mount or ceiling mount