GWN7625
GWN 4x4:4 and 2x2:2 Indoor Wi-Fi 5 Access Point
The GWN7625 is an 802.11ac Wave-2 Wi-Fi access point ideal for small-to-medium sized businesses, offers 4x4:4 MU-MIMO technology on the 5G band and 2x2:2 MU-MIMO on the 2.4G band.
2.03 Gbps wireless throughput and 2 Gigabit wireline ports 5GHz 4×4:4 MU-MIMO
Supports up to 200 concurrent Wi-Fi client devices
Advanced QoS to ensure real-time performance of low-latency applications
Anti-hacking secure boot and critical data/control lockdown via digital signatures, unique security certificate/random default password per device
Self power adaptation upon auto detection of PoE or PoE+
Embedded controller can manage up to 30 local GWN series APs;
GWN.Cloud offers unlimited AP management; GWN Manager offers premise based software controller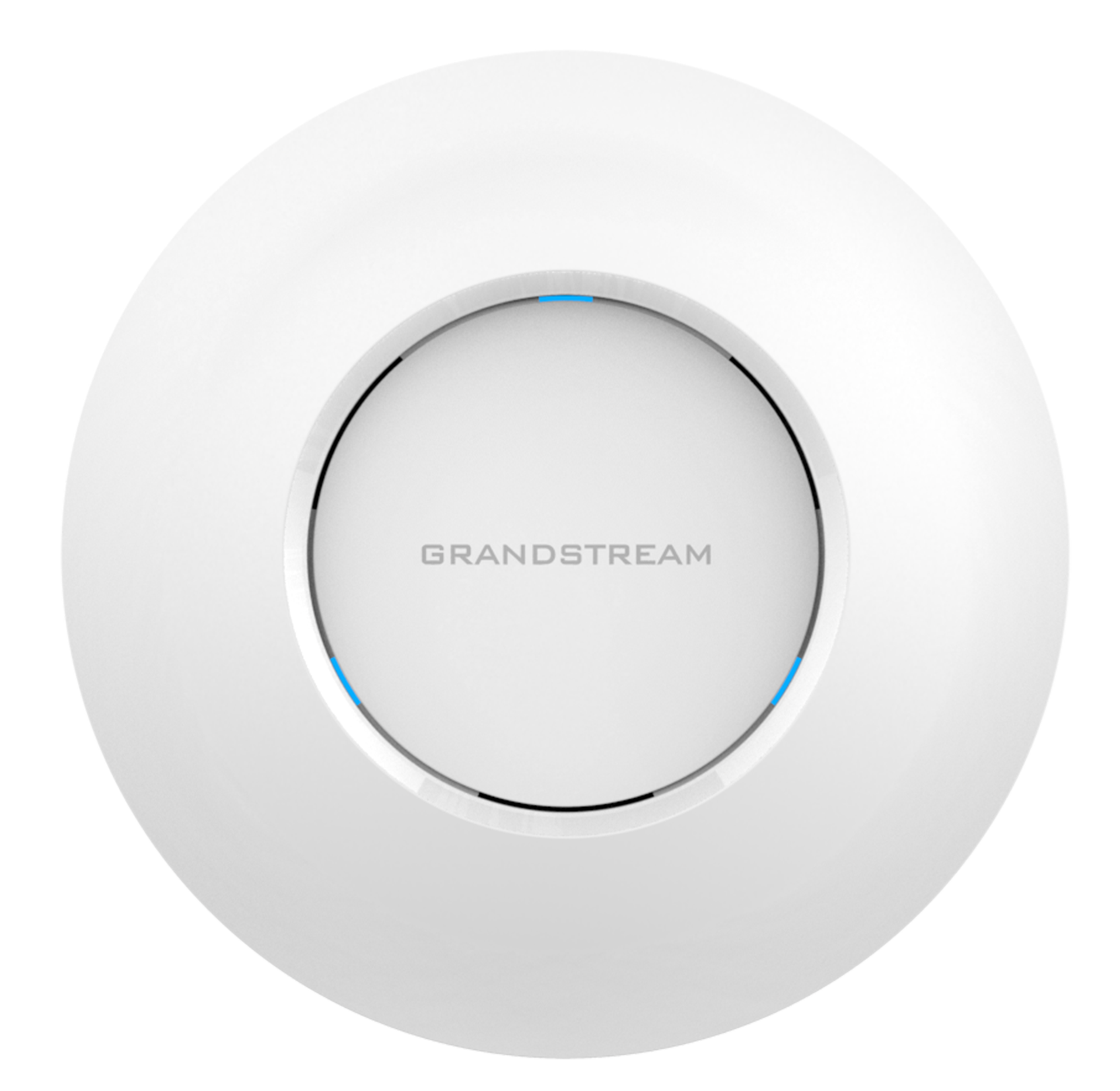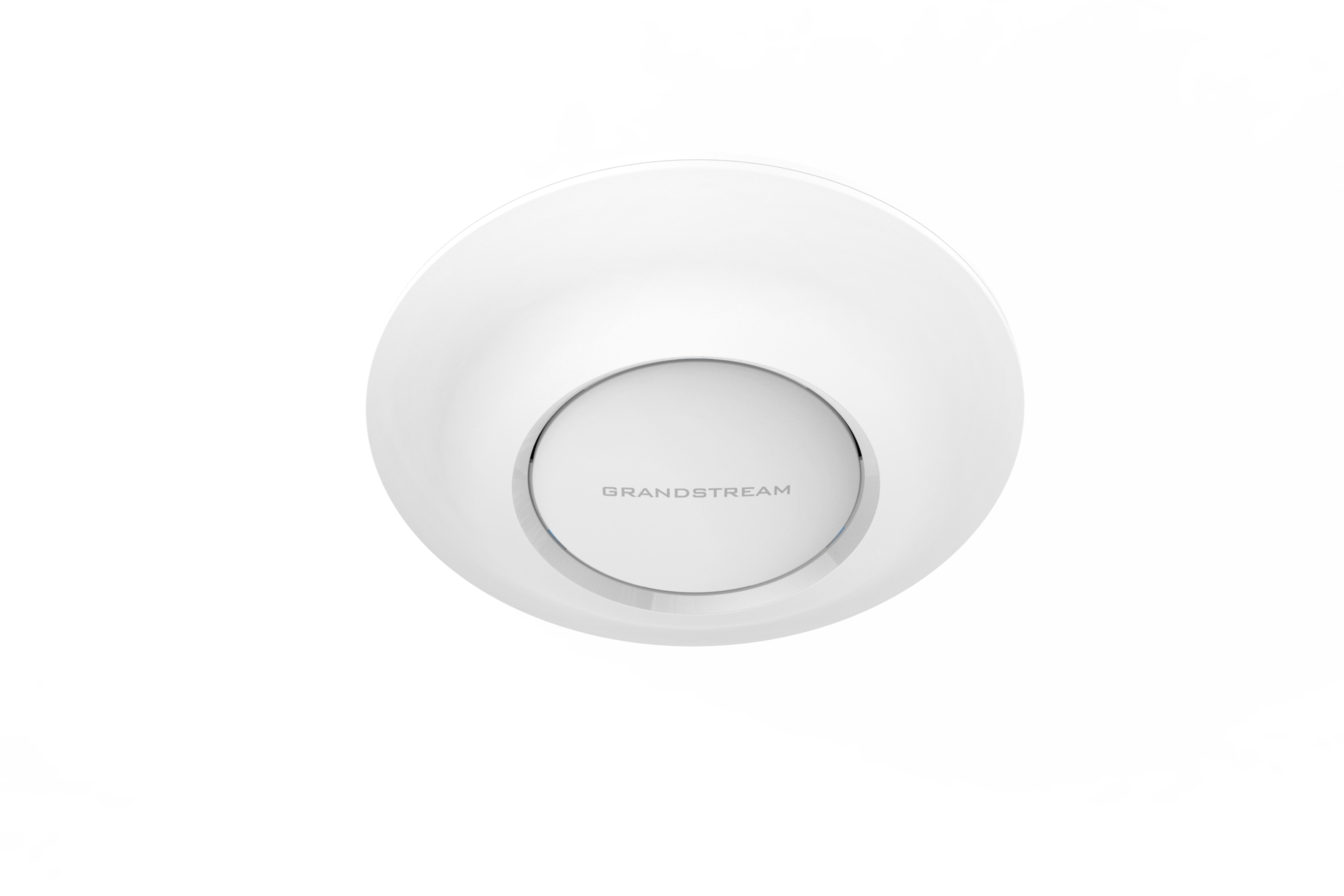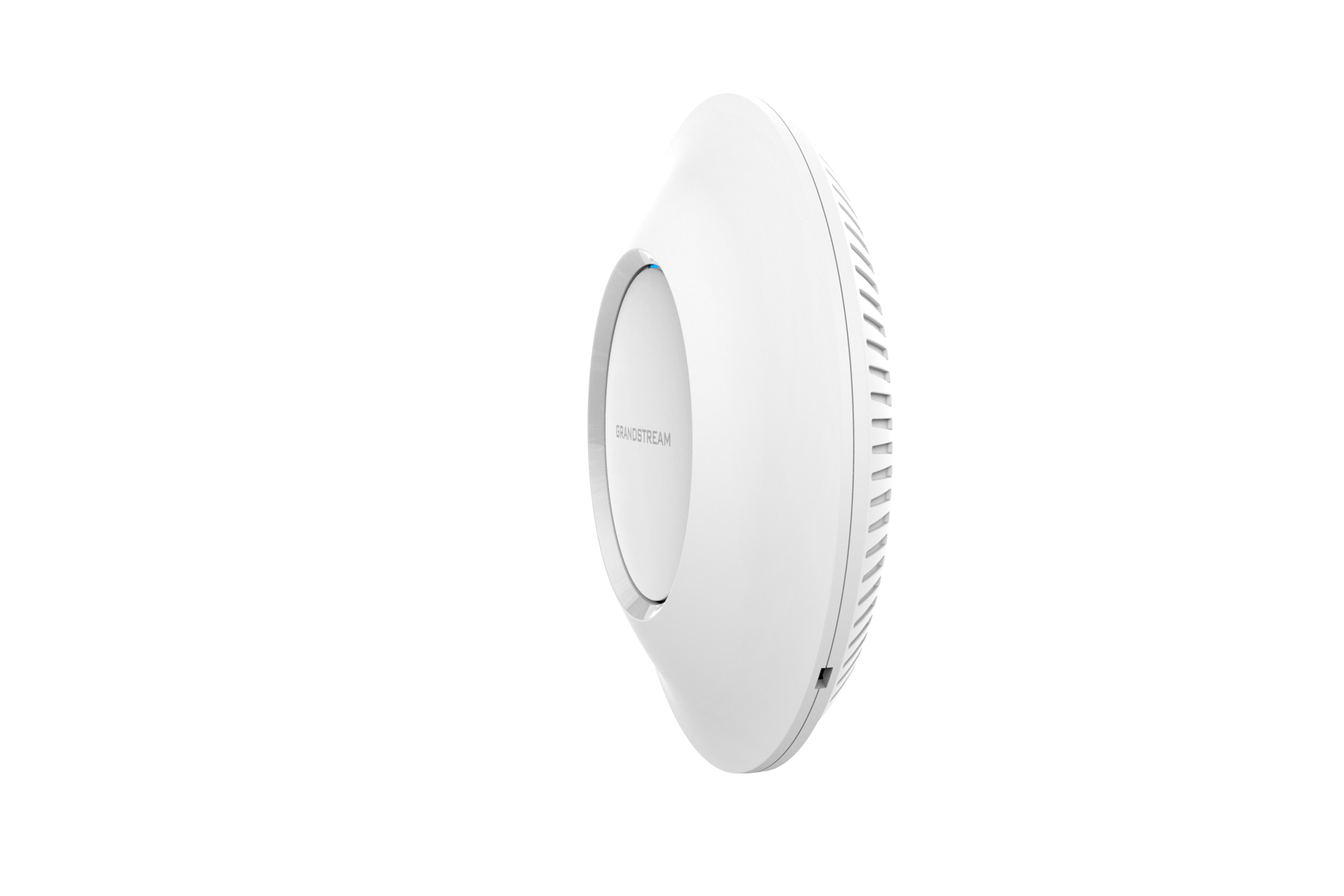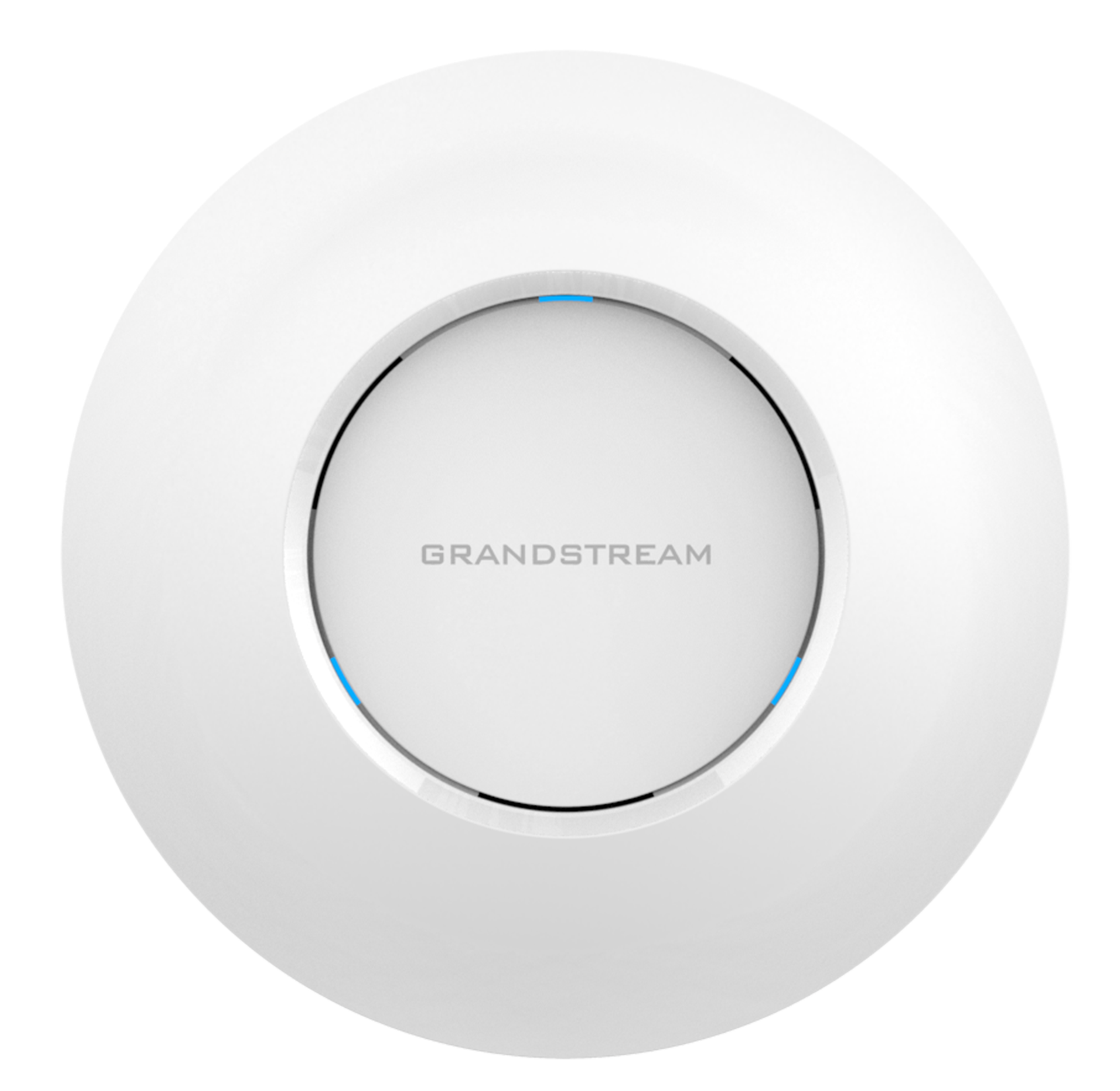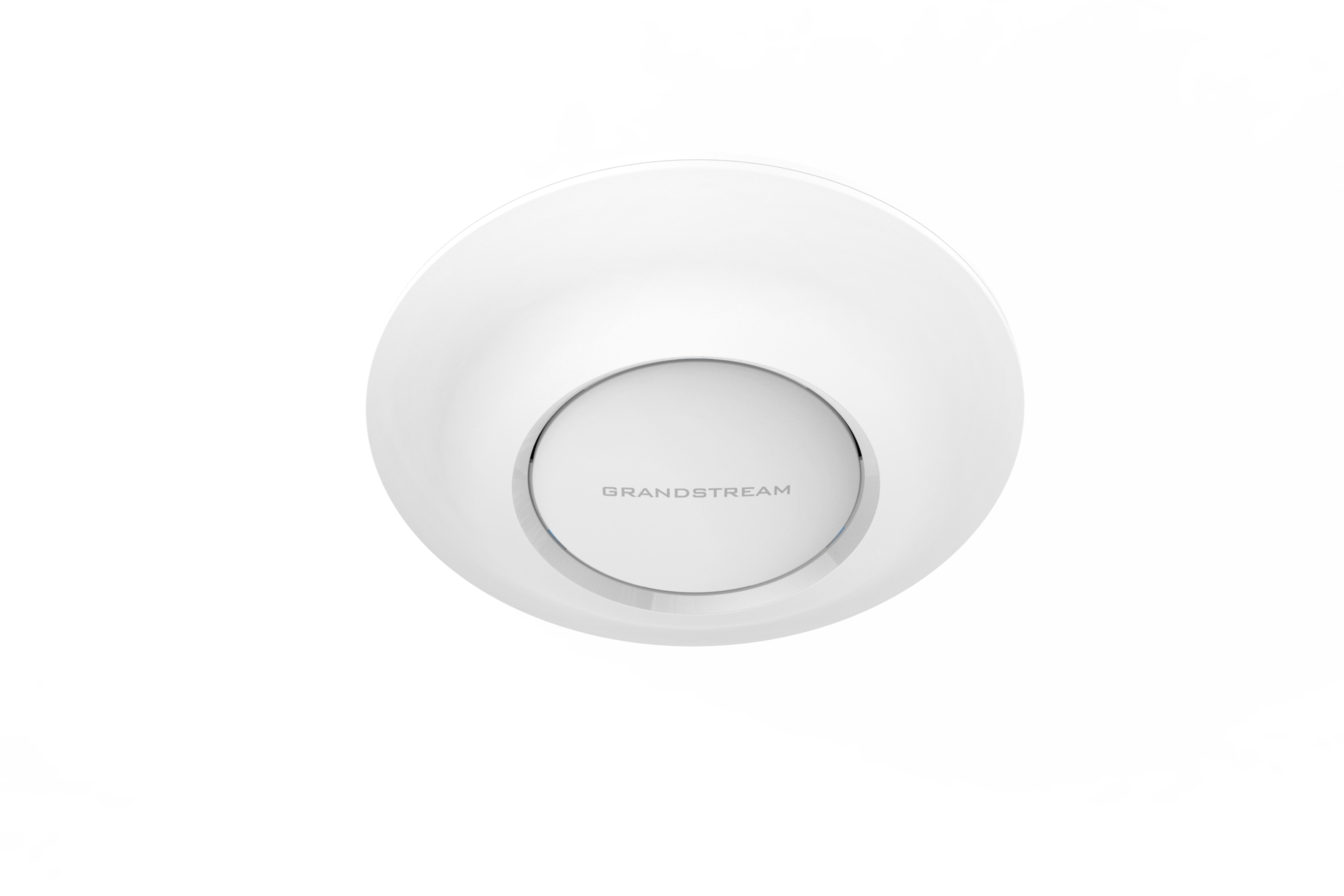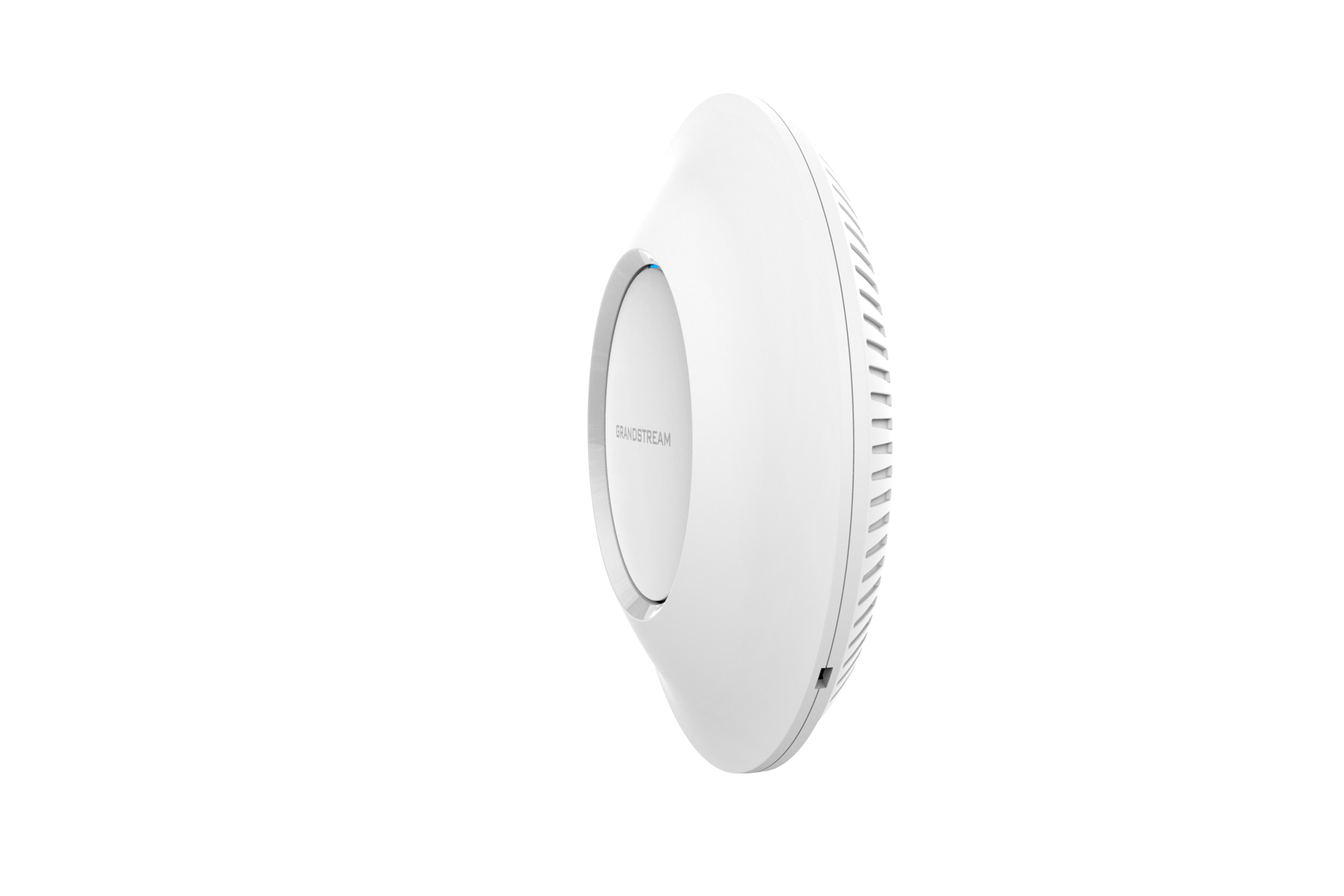 Free Network Management Options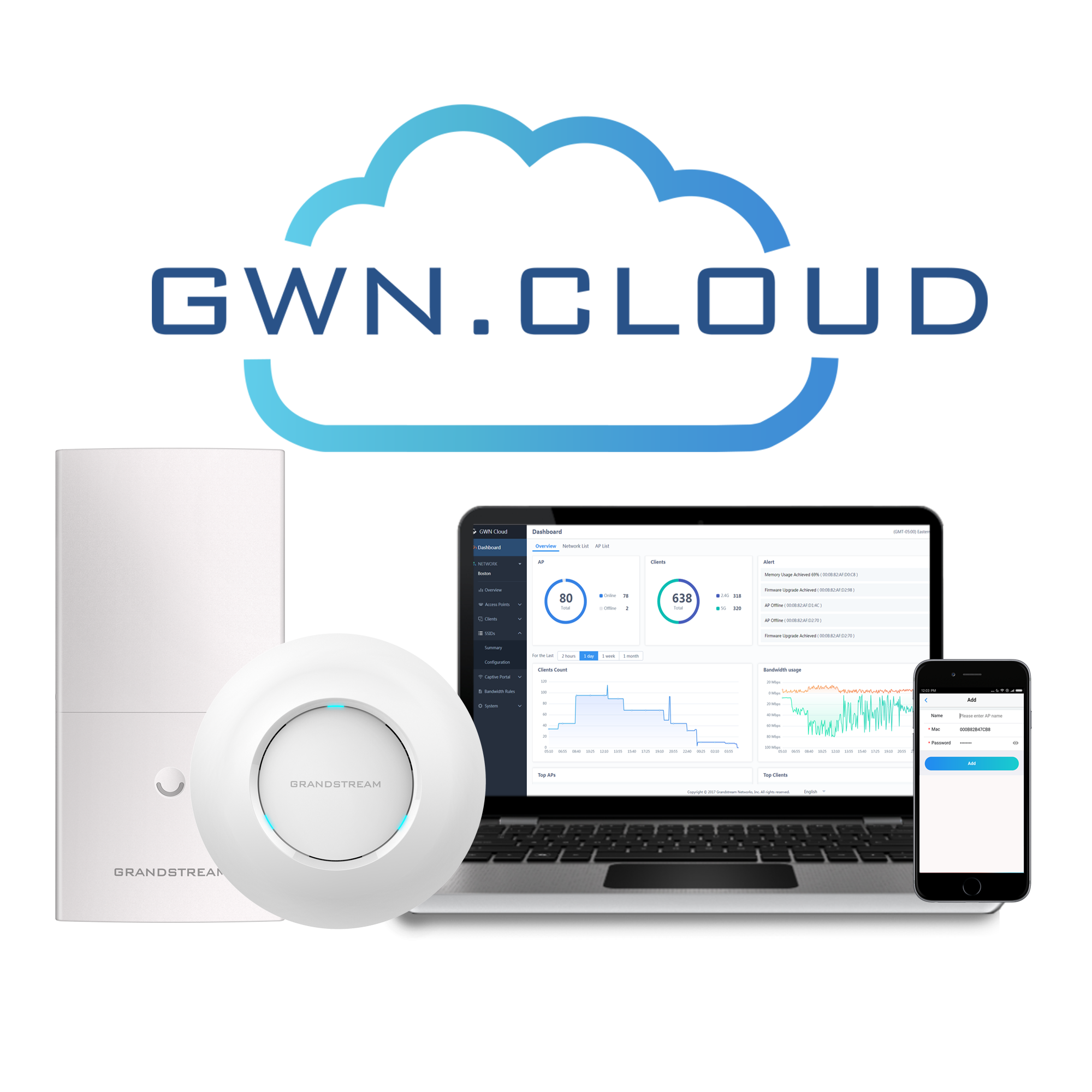 GWN.Cloud
GWN.Cloud is a enterprise-grade, management platform for Grandstream networking products. Secure networks can be deployed in seconds using GWN.Cloud mobile app or the web browser interface, then later managed from the same interface. Keep an eye on the network's performance with real-time monitoring, alerts, statistics and reports that can be viewed using a web browser or the mobile application, then later managed from either interface.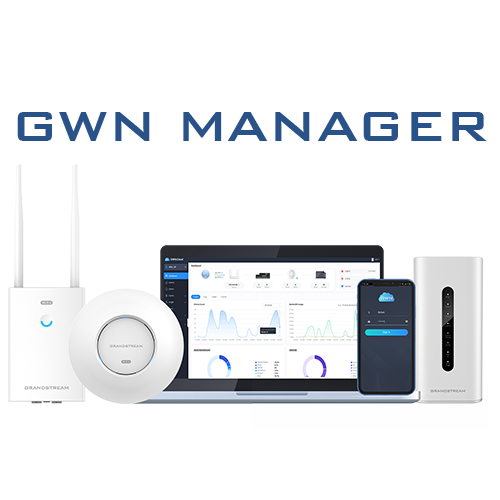 GWN Manager
GWN Manager is a on-premise enterprise- grade, management platform for an unlimited number of Grandstream networking products. Typically deployed on a customer's private network, this solution offers simplified configuration and management. Keep an eye on the network's performance with real-time monitoring, alerts, statistics and reports that can be viewed using a web browser or the mobile application.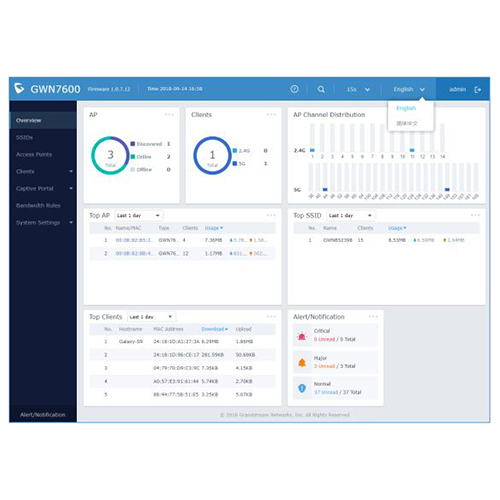 Embedded Controller
Grandstream's GWN networking products include an embedded controller software at no extra cost and it is simply built-in to the product's web user interface. Our embedded controllers can auto discovery and auto-provision any in-network GWN series networking product which also offers a centralized provisioning and management interface.

Advanced Features
The GWN7625 comes equipped with the advanced performance-boosting features of our GWN access points.
Beamforming Technology: AP detects wireless clients and focuses signals on them
Multiple Customized SSIDs: Up to 16 SSID channels with customized client configurations, captive portal, and bandwidth limits
QoS Standards: Prioritizes certain network traffic/devices so critical tasks don't compete for bandwidth, can be customized based on deployment
Captive Portals: Wi-Fi clients attempting to access an SSID can be led to a customized landing with login features such as voucher authentication, password, social login, and more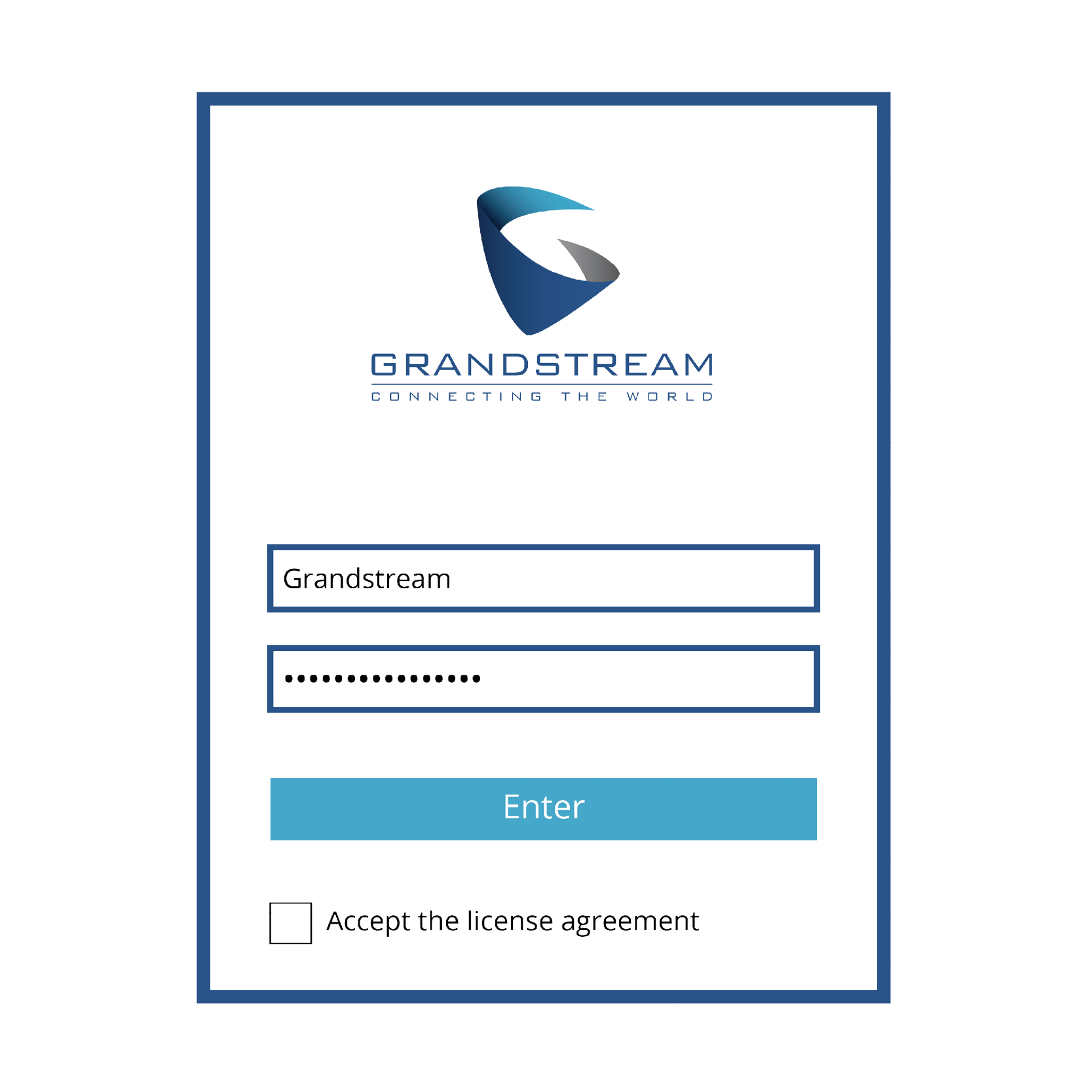 GWN7625 Sales Kit
The GWN7625 sales kit is an ideal resource for taking a deeper look into the product. Learn about its competitive capabilities, use cases, deployment scenarios, and Grandstream integrations all from one document. This helpful resource can also be used to educate your potential clients on the GWN7625 as well. Either utilize it during meetings and potential bids or provide it to them directly.
Click below to access a PDF copy of the GWN7625 Sales Kit.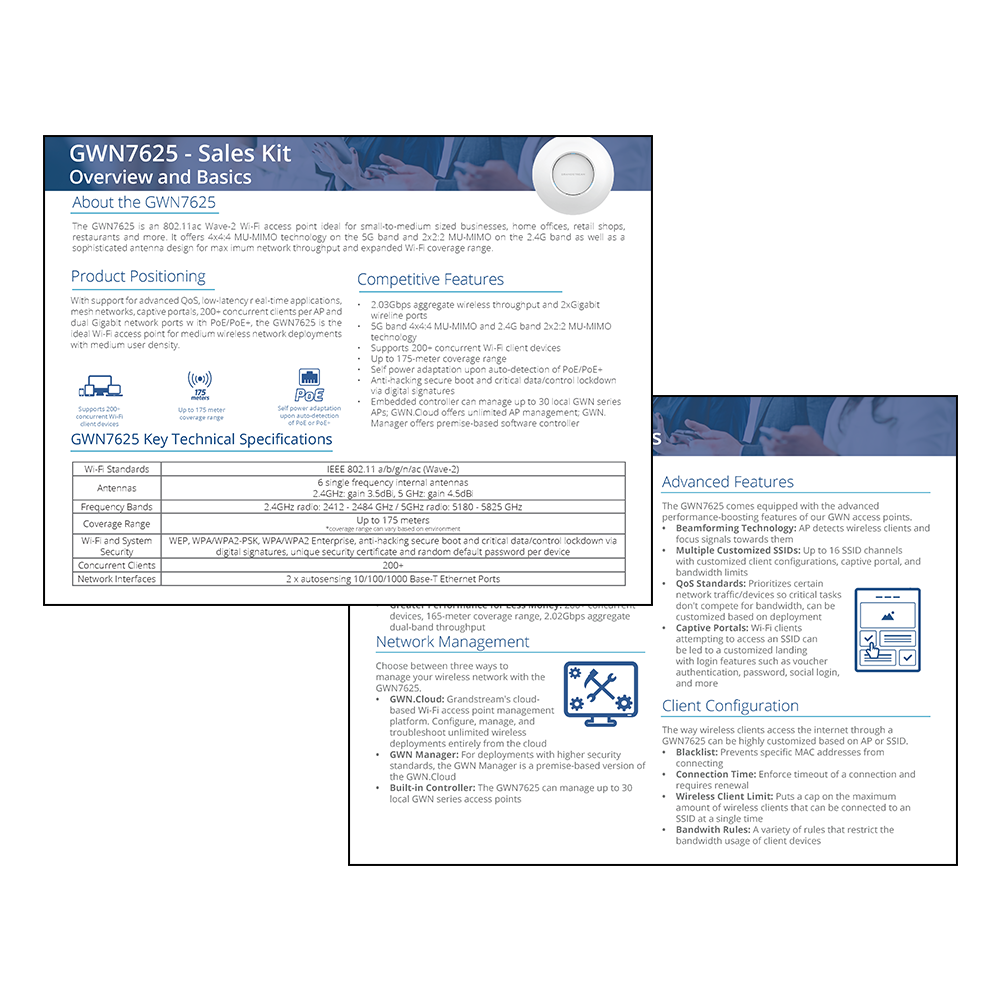 GWN Config & Deployment Webinar
Watch this pre-recorded webinar presented by the Grandstream support team which covers the initial training and configuration for GWN series access points. It will provide some basic recommendations on how to plan and optimize your wireless network.
Interested in GWN certification trainings? Visit Grandstream Academy to register for self-guided Networking training today!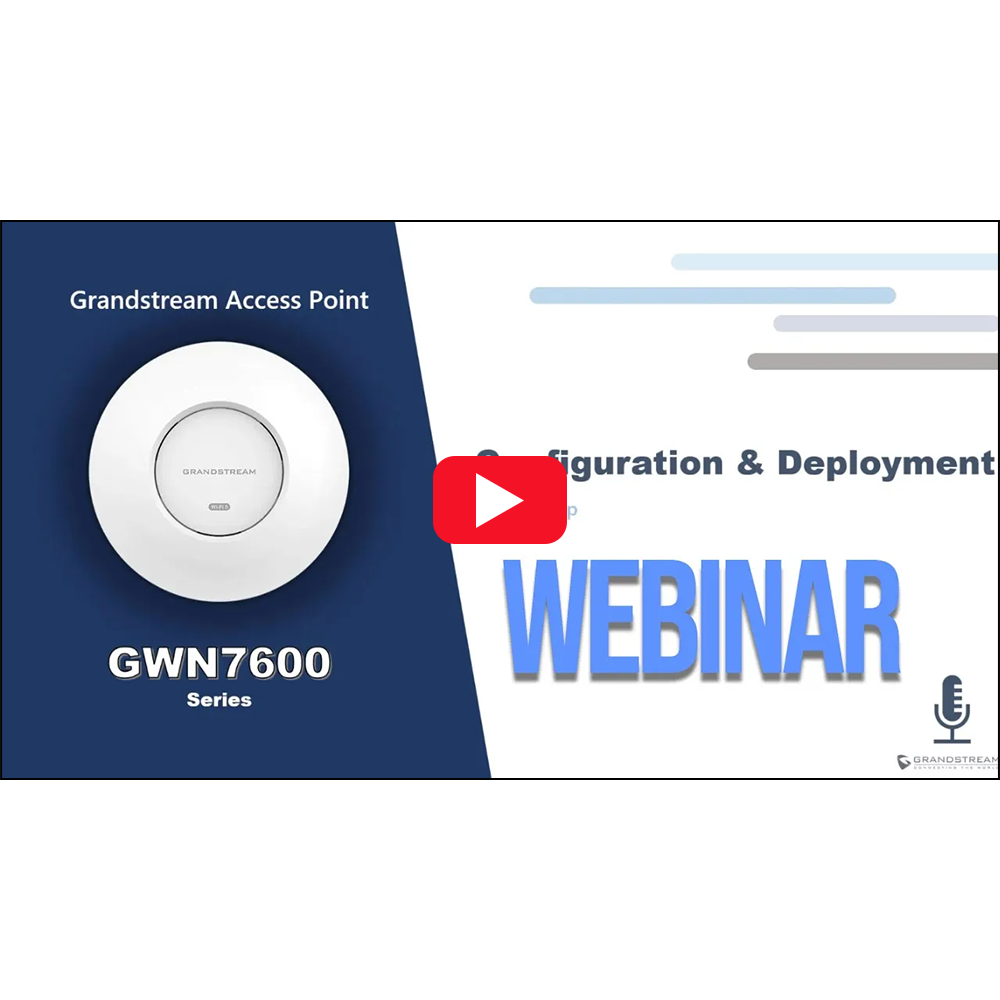 Name
GWN7625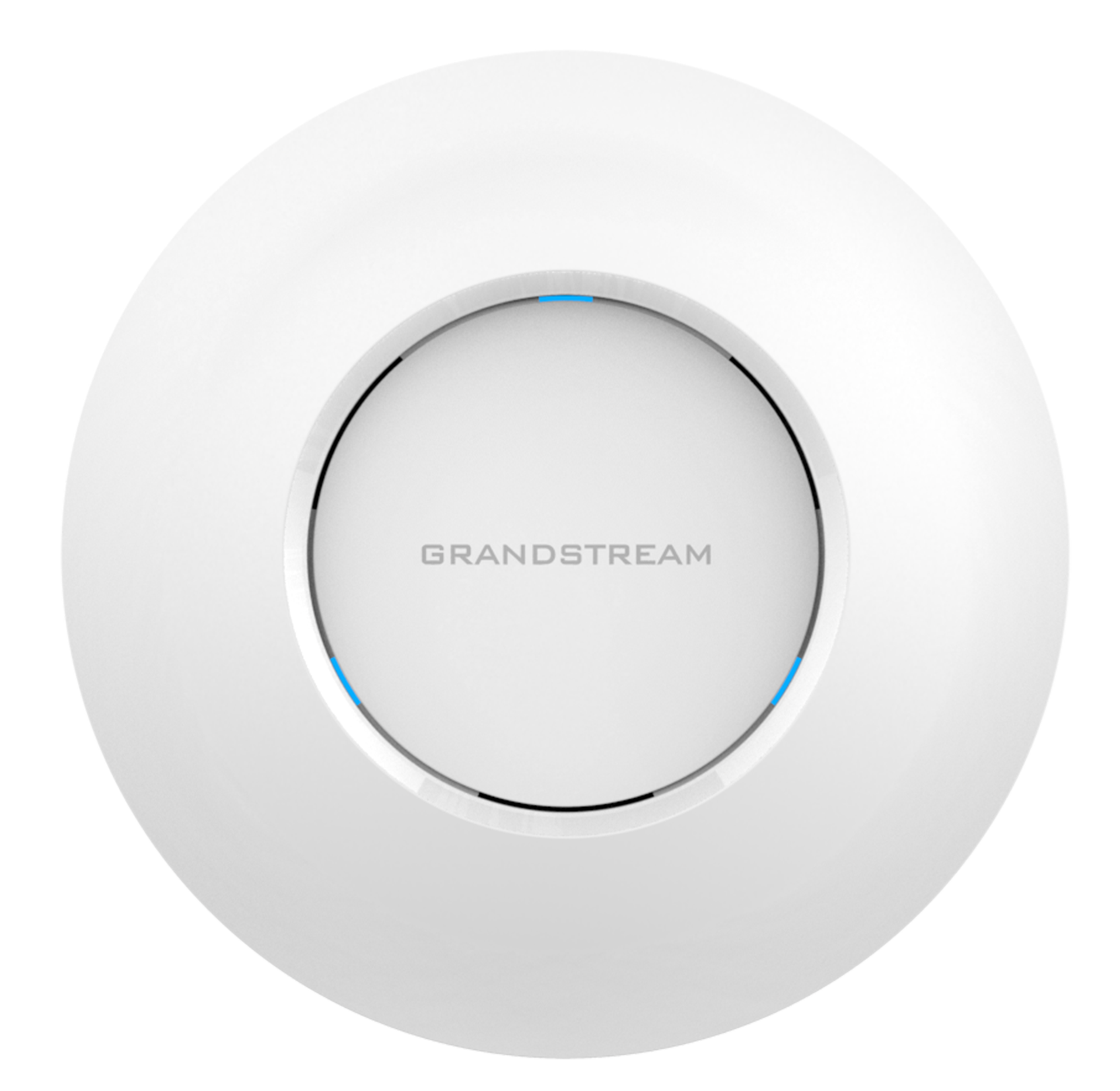 Specs
Client Devices
200+
Range
Up to 165 Meters
Network Interfaces
2x autosensing 10/100/1000 Base-T Ethernet Ports
PoE/PoE+
Supports PoE 802.3af/802.3at; Max consumption: 13W
2.4G Throughput
300Mbps (2x2:2 MIMO)
5G Throughput
1733Mbps (4x4:4 MU-MIMO)
Wi-Fi Standards
IEEE 802.11a/b/g/n/ac (Wave-2)
SSIDs
16 SSIDs total, 8 per radio (2.4Ghz and 5Ghz)
Antennas
6 single frequency internal antennas
Wi-Fi and Security Systems
WEP, WPA/WPA2-PSK, WPA/ WPA2 Enterprise (TKIP/AES); WPA3, anti-hacking secure boot and critical data/control lockdown via digital signatures, unique security certificate and random default password per device
Dimensions
205.3x205.3x45.9mm
Mounting
Indoor wall mount or ceiling mount, kits included