GWN7630LR
GWN 4x4:4 802.11 ac Wave-2 Weatherproof Long-Range Access Point
The GWN7630LR is a long-range 802.11ac Wave-2 4x4:4 access point designed to provide next generation network coverage for indoor and outdoor environments.
2.33Gbps wireless throughput and 2x Gigabit wireline ports
Dual-band 4x4:4 MIMO technology
Self power adaptation upon auto detection of PoE/PoE+
Support up to 250+ concurrent Wi-Fi client devices
Up to 300-meter coverage range
Advanced QoS to ensure real-time performance of low-latency applications
Anti-hacking secure boot and critical data/control lockdown
Flexibility of detachable/ changeable antenna for different application scenarios
Embedded controller can manage up to 50 local GWN series APs; GWN. Cloud offers unlimited AP management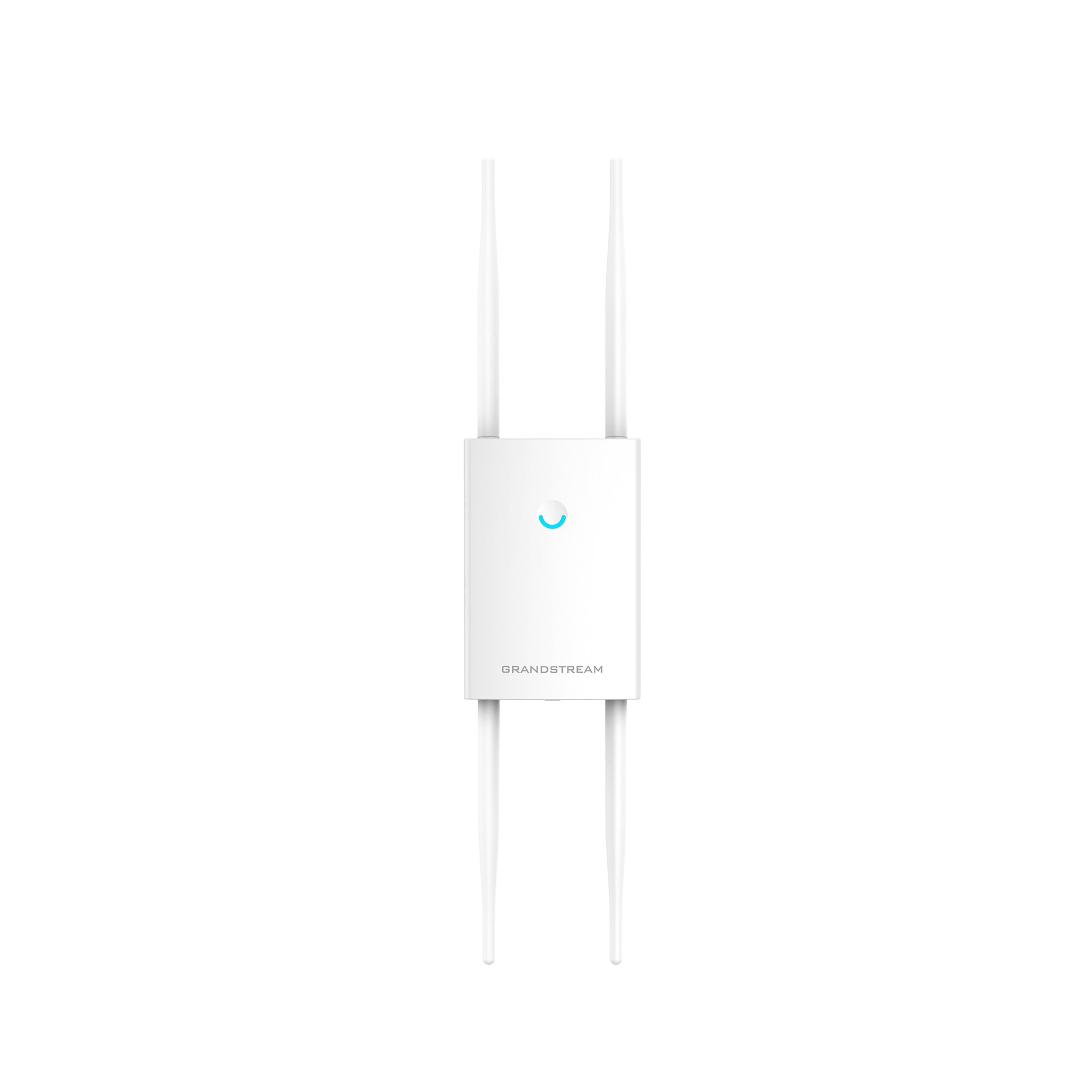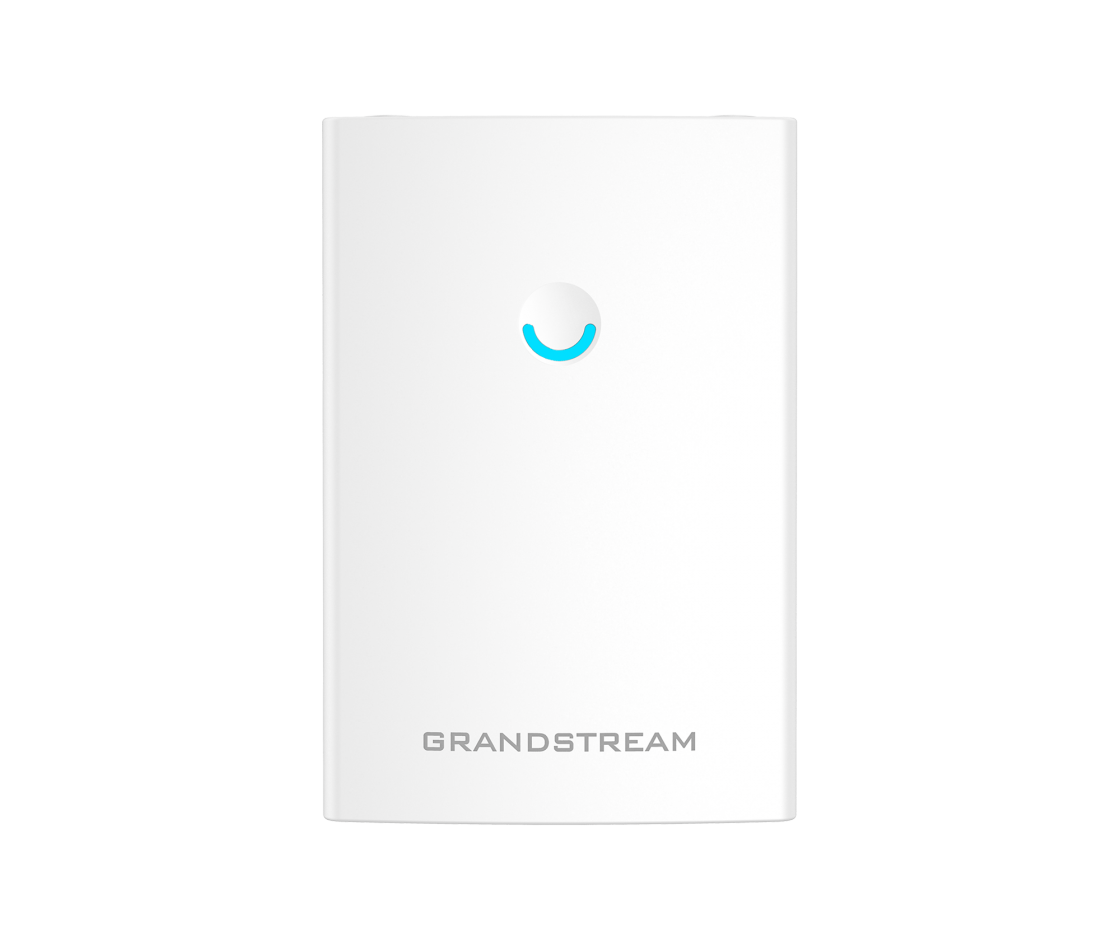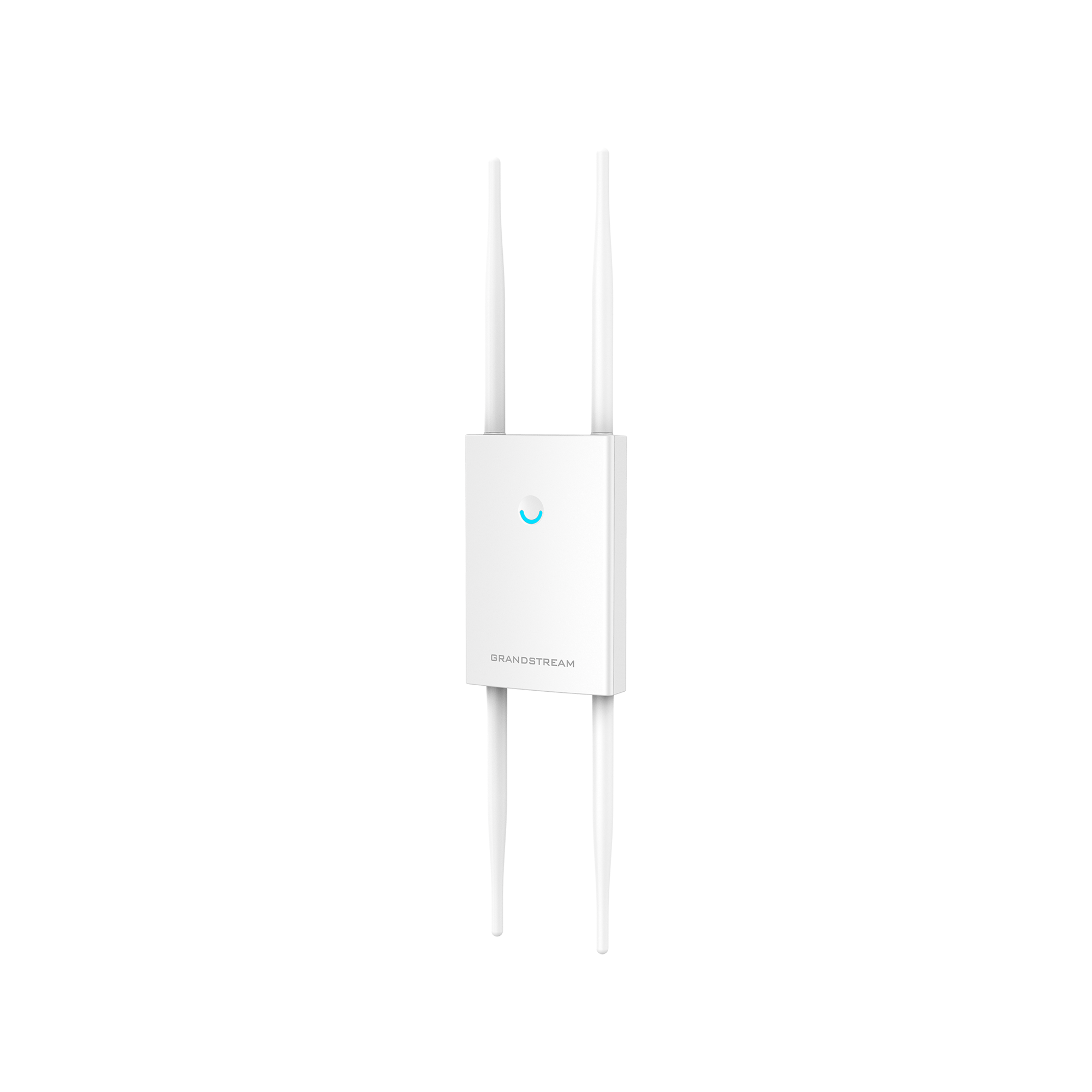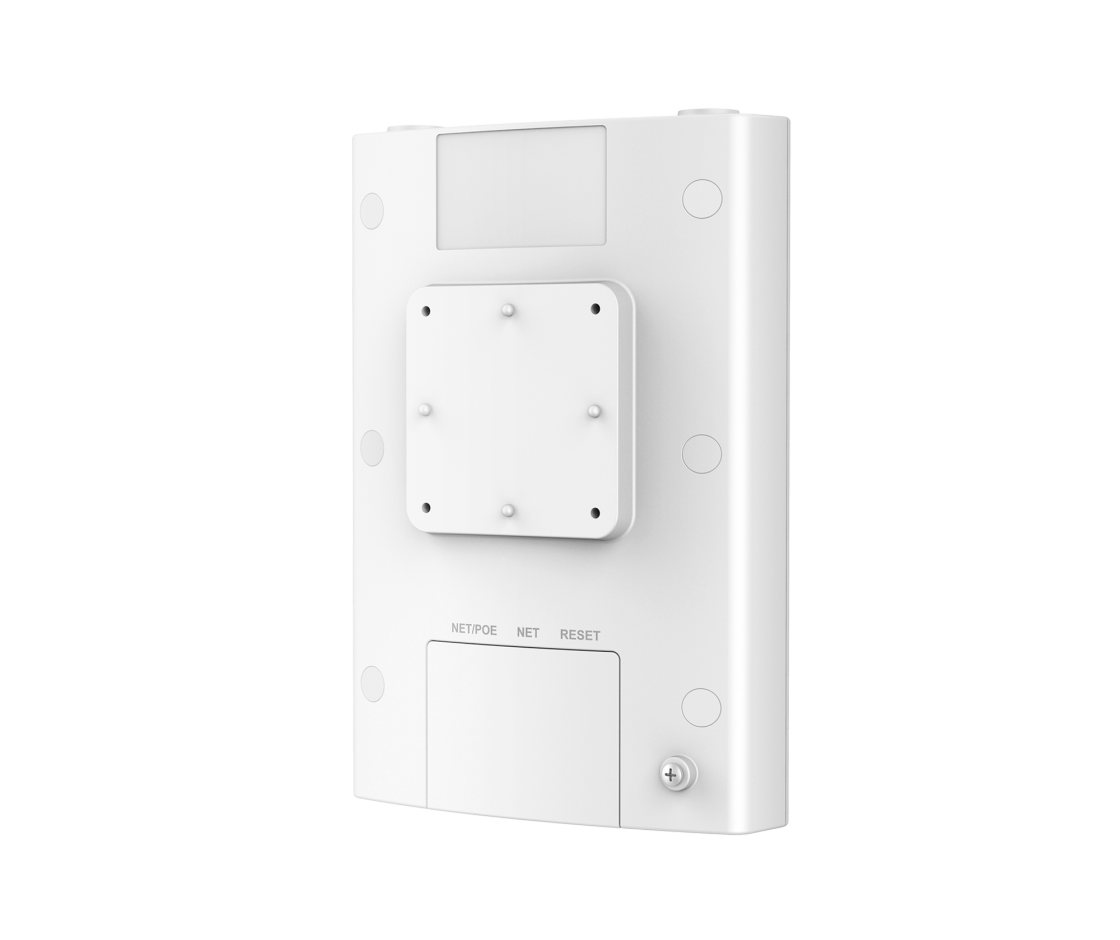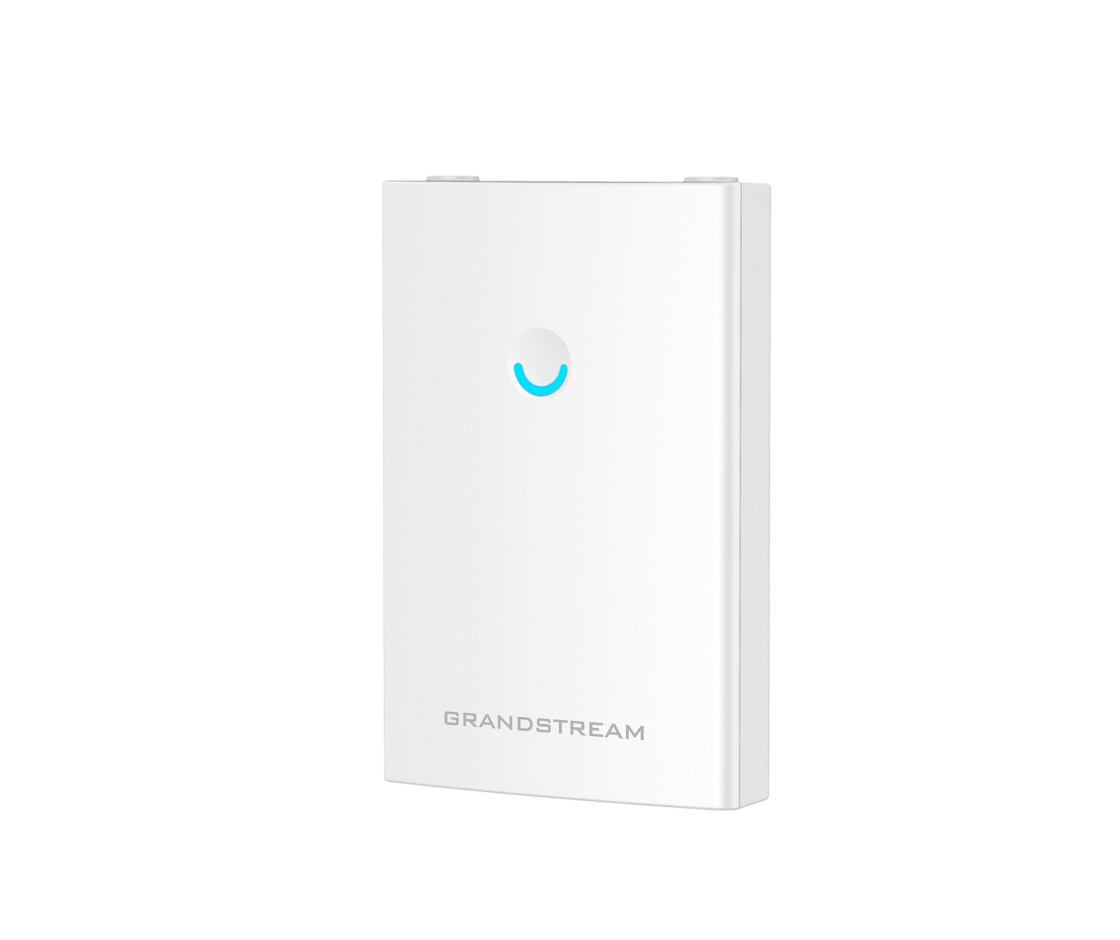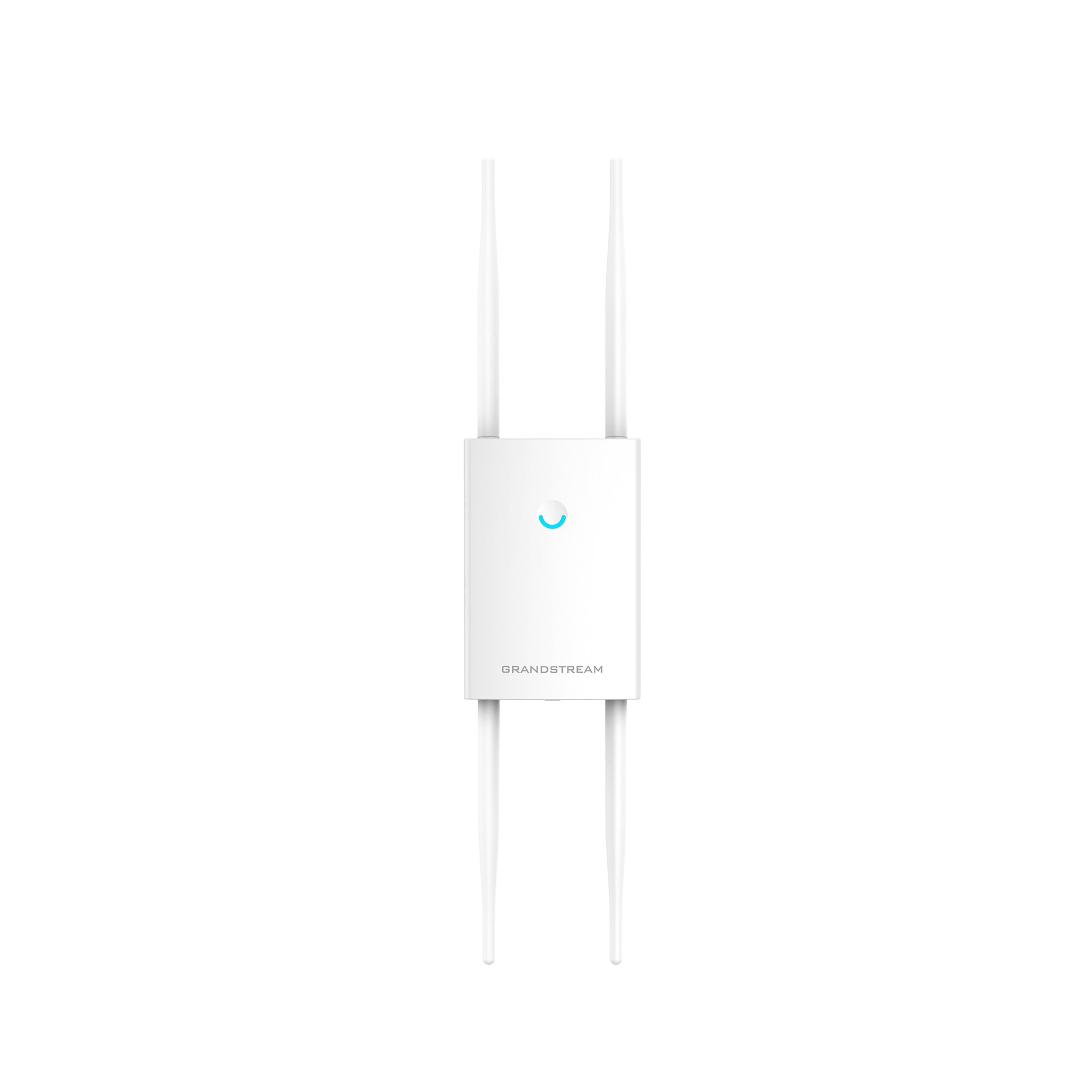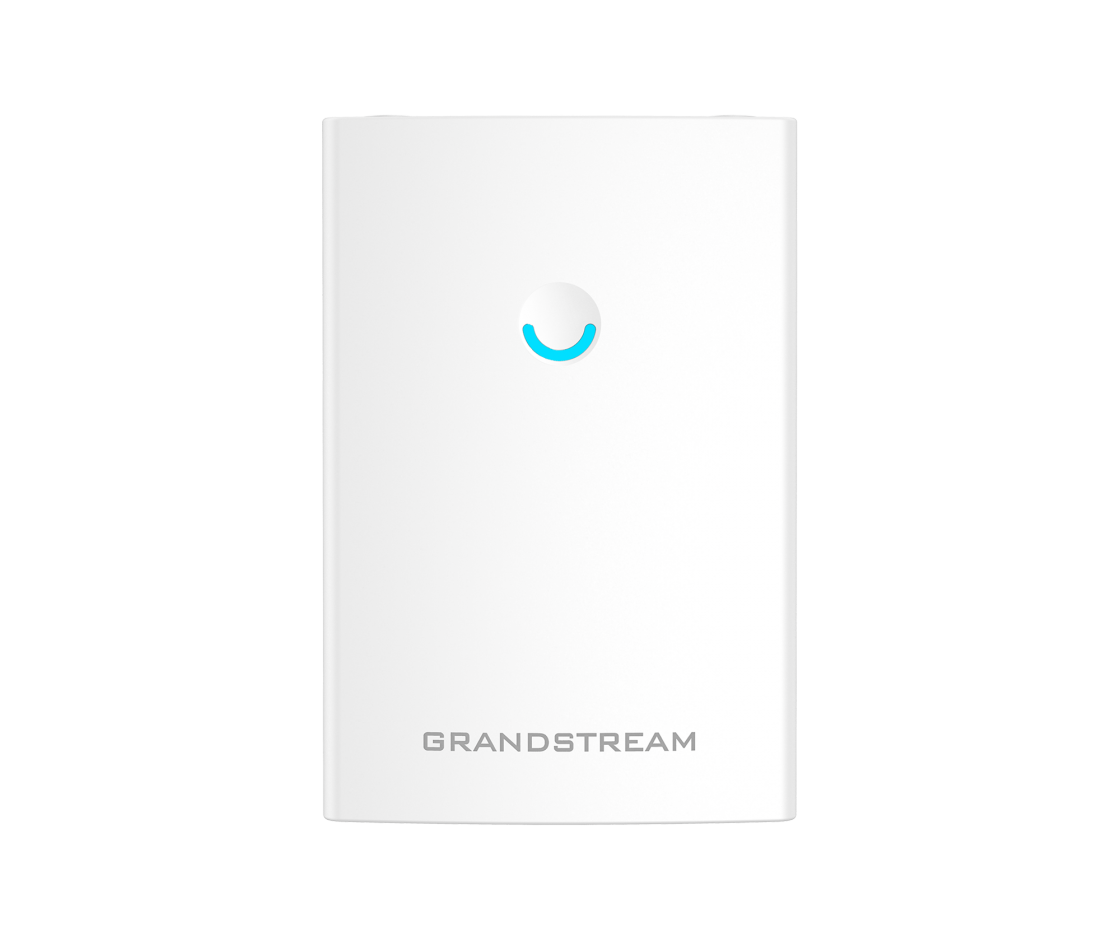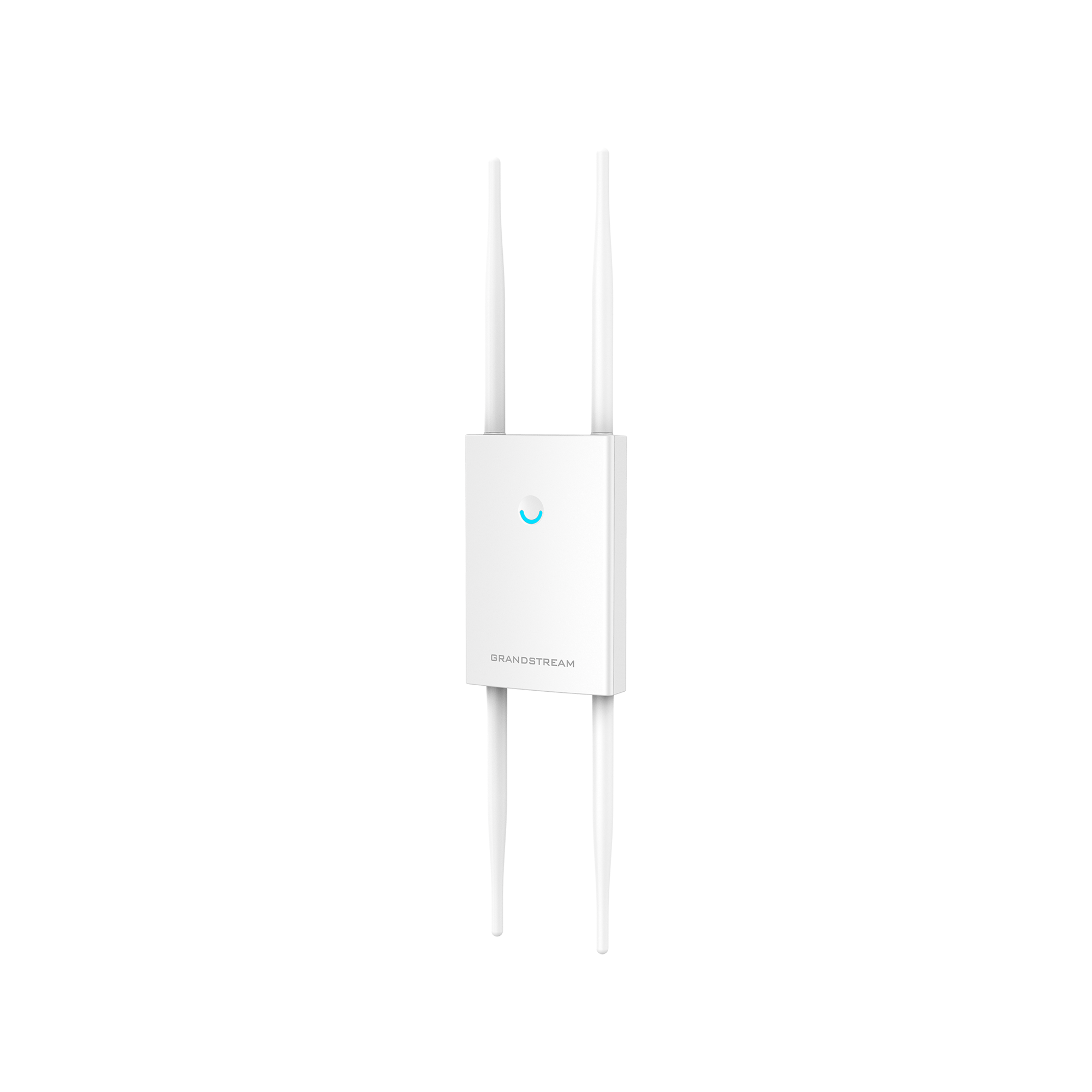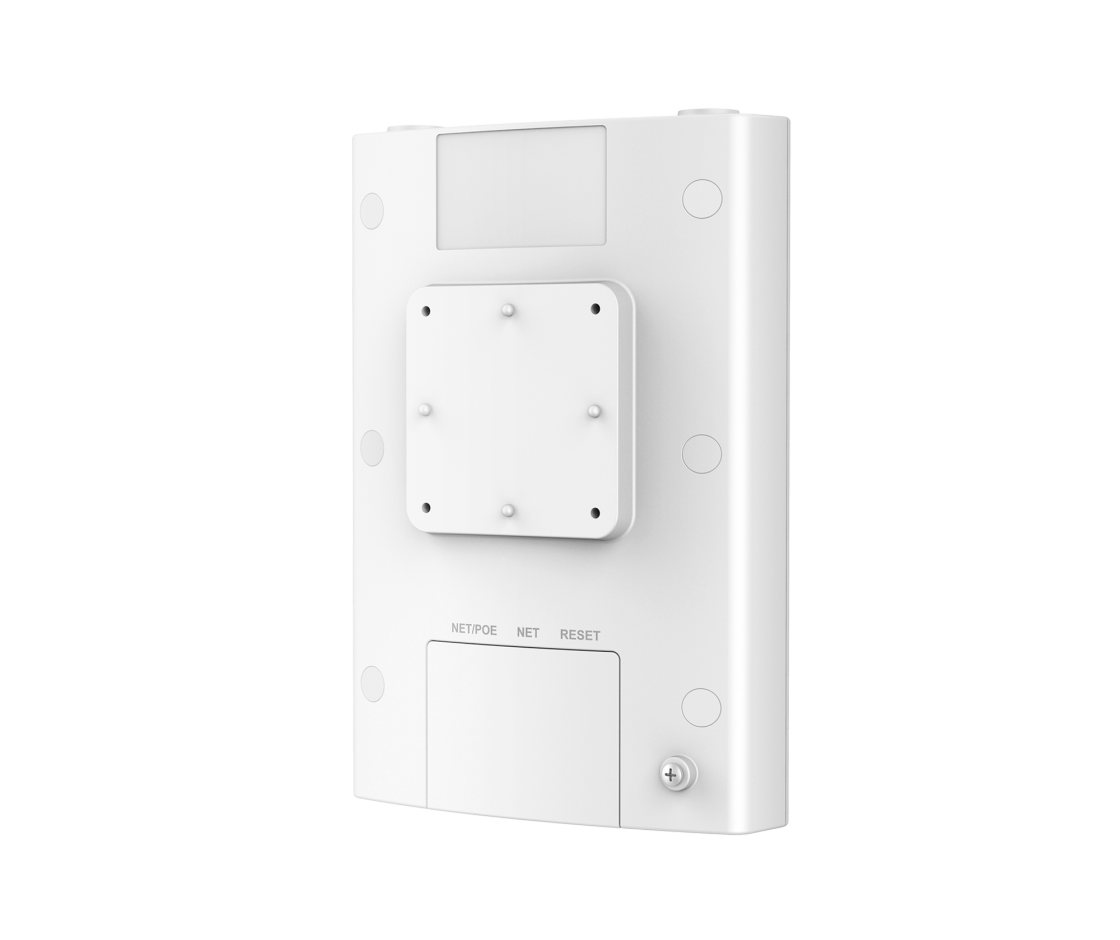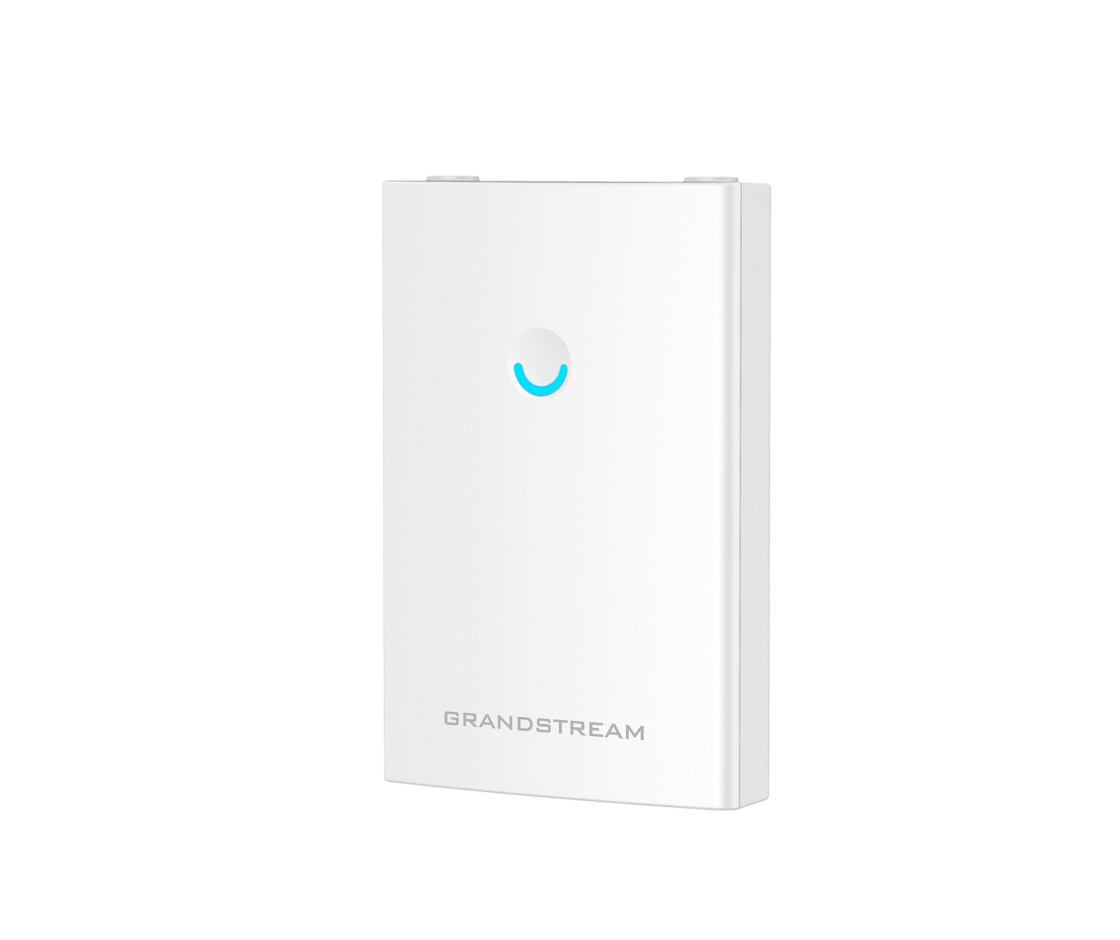 Free Network Management Options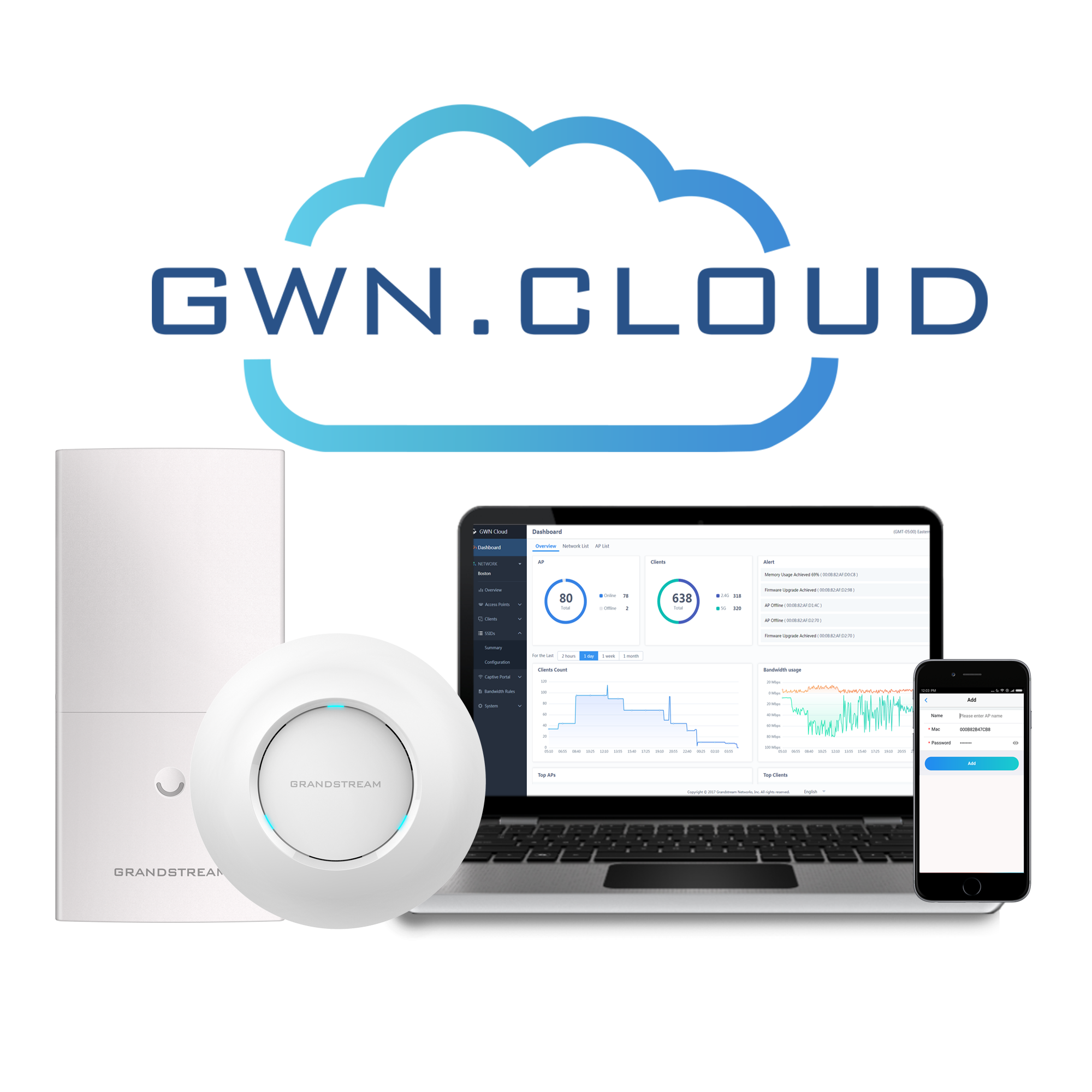 GWN.Cloud
GWN.Cloud is a enterprise-grade, management platform for Grandstream networking products. Secure networks can be deployed in seconds using GWN.Cloud mobile app or the web browser interface, then later managed from the same interface. Keep an eye on the network's performance with real-time monitoring, alerts, statistics and reports that can be viewed using a web browser or the mobile application, then later managed from either interface.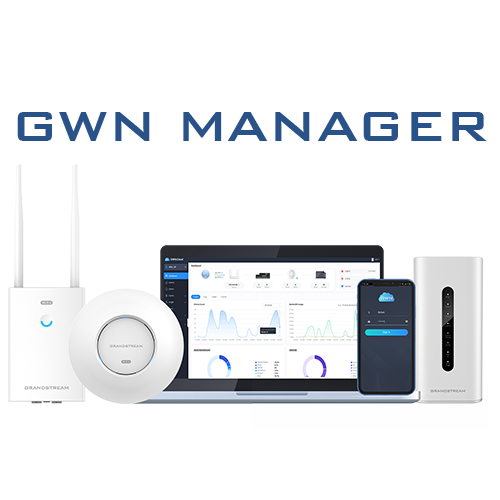 GWN Manager
GWN Manager is a on-premise enterprise- grade, management platform for an unlimited number of Grandstream networking products. Typically deployed on a customer's private network, this solution offers simplified configuration and management. Keep an eye on the network's performance with real-time monitoring, alerts, statistics and reports that can be viewed using a web browser or the mobile application.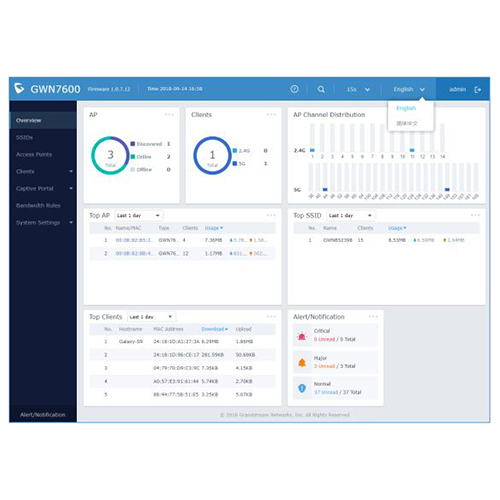 Embedded Controller
Grandstream's GWN networking products include an embedded controller software at no extra cost and it is simply built-in to the product's web user interface. Our embedded controllers can auto discovery and auto-provision any in-network GWN series networking product which also offers a centralized provisioning and management interface.

Stonex India Case Study
Stonex India is one of the largest providers of natural stone in Asia. They procure, process, and sell over 500 varieties of stone curated from all over the world, highlighted by a luxury collection of white marble, granite, travertine, onyx, limestone, and semi-precious stones. Grandstream was chosen to build a powerful, modern Wi-Fi network that can provide a strong and reliable connection for hundreds of devices along with strong security protection.
In this case study, learn how the GWN7630LR was used to achieve this goal.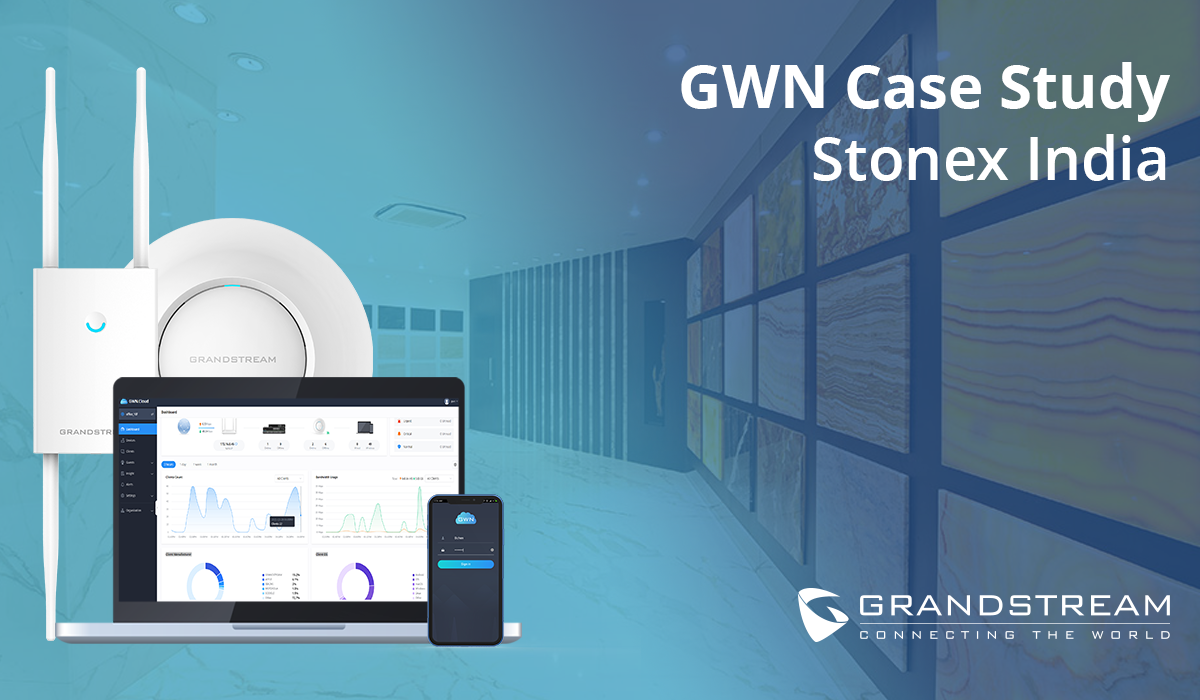 Basic Deployment Concepts GWN Access Points
In this video, we go over some high-level explanations of what is involved in planning, deploying, and optimizing GWN7600 series access points. The information in this video will help installers design a wireless network that will provide the required Wi-Fi coverage, data rates, wireless capacity, and roaming capability. These are the points covered in this video:
Predictive site survey

AP selection

Local and cloud management of GWN access points

Post-deployment survey

Wi-Fi features: RRM, Voice Enterprise, Airtime Fairness, Client Isolation, Band Steering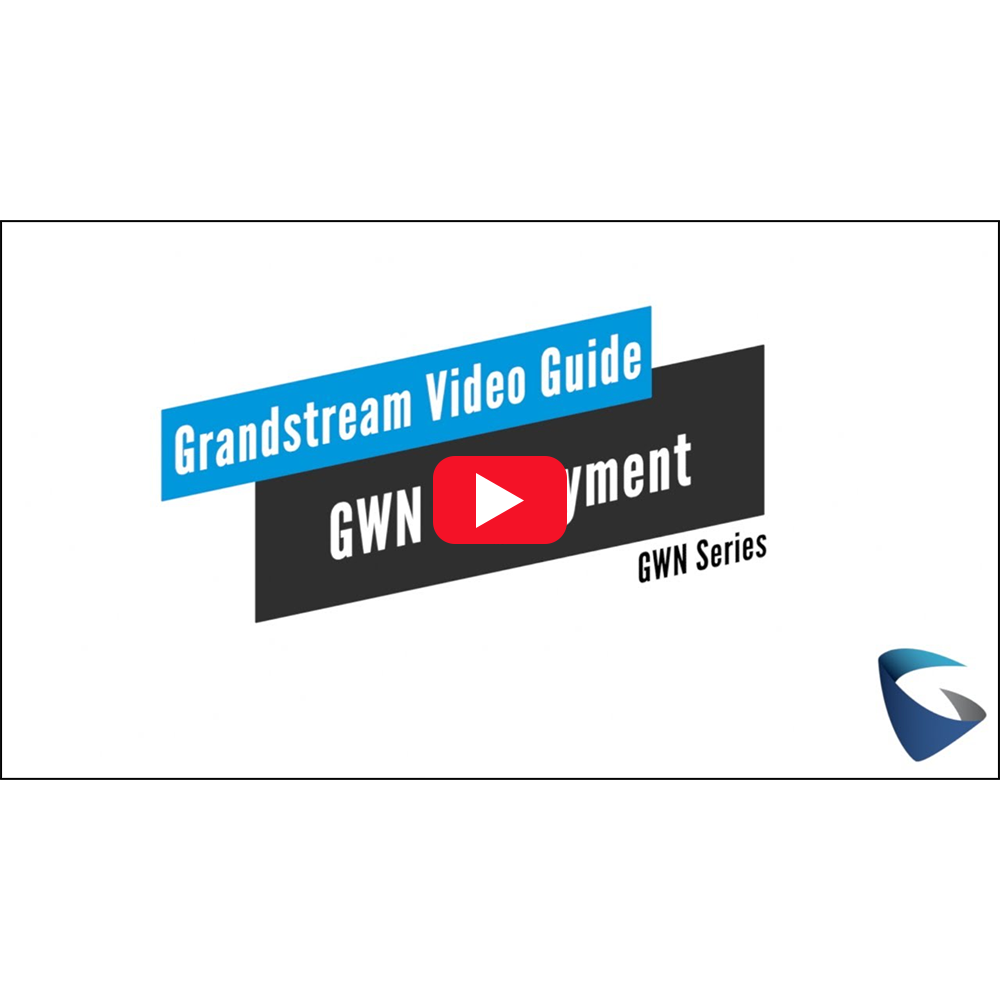 Nolichucky George Campground Wi-Fi Solution
Nolichucky Gorge Campground is an outdoor recreational campground and river guide headquarters. They serve families, fishermen, and paddlers access to local outdoor wilderness experiences for any age or experience level. From the edible gardens to the Noli. Nolichucky Gorge Campground year provides an enjoyable experience to hundreds of visitors throughout the year. Nolichucky Gorge Campground needed to provide Wi-Fi access to their entire campus which had 0 mobile coverage and limited access to outside networks.
By choosing the GWN7630LR Wi-Fi access points, Erwin Utilities was able to provide superior coverage while maintaining a lower cost of operations for Nolichucky Gorge Campground.
Name
GWN7630LR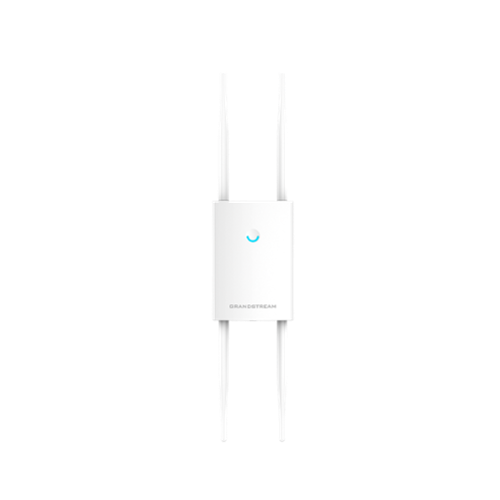 Specs
Client Devices
250+
Range
300 Meters
Network Interfaces
2x autosensing 10/100/1000 Base-T Ethernet Ports
PoE/PoE+
Supports PoE 802.3af/ 802.3at; Max Consumption: 16.5W
2.4G Throughput
600Mbps (4x4:4 MIMO)
5G Throughput
1733Mbps (4×4:4 MU-MIMO)
Wi-Fi Standards
IEEE 802.11 a/b/g/n/ac (Wave-2)
SSIDs
32 SSIDs total, 16 per radio (2.4Ghz and 5Ghz)
Antennas
4 detachable/changeable dual-band omnidirectional antennas
Wi-Fi and Security Systems
WEP, WPA/WPA2-PSK, WPA/ WPA2 Enterprise, WPA3, anti- hacking secure boot and critical data/control lockdown via digital signatures
Dimensions
205.3x205.3x45.9mm
Mounting
Wall mount or pole mount
3.55Gbps aggregate wireless throughput, 2.5Gbps aggregate wired throughout
Dual-band 4x4:4 MU- MIMO with DL/UL OFDMA technology
Self power adaptation upon auto detection of PoE or PoE+
Support 750+ concurrent Wi-Fi client devices
Up to 300-meter coverage range
Advanced QoS to ensure real-time performance of low-latency applications
Anti-hacking secure boot and critical data/control lockdown
Flexibility of 4 detachable/changeable antennas for different application scenarios
Embedded controller manages up to 50 local GWN APs; GWN.Cloud offers unlimited AP management, & GWN Manager offers on-premise software AP management
1.77Gbps aggregate wireless throughput and2x Gigabit Ethernet ports
Dual-band 2×2:2 MU- MIMO with DL/UL OFDMA technology
Self power adaptation upon auto detection of PoE or PoE+
Support 500+ concurrent Wi-Fi client devices
Up to 250-meter coverage range
Advanced QoS to ensure real-time performance of low-latency applications
Anti-hacking secure boot and critical data/control lockdown
Flexibility of 2 detachable/changeable antennas for different application scenarios
Embedded controller manages up to 50 local GWN APs; GWN.Cloud offers unlimited AP management, & GWN Manager offers on-premise software AP management
1.27Gbps aggregate wireless throughput and 2×Gigabit wireline ports
Dual-band 2×2:2 MUMIMO with beam-forming technology
Self power adaptation upon auto detection of PoE or PoE+
Supports 100+ concurrent Wi-Fi client devices
Up to 250-meter coverage range
Advanced QoS to ensure real-time performance of low-latency applications
Anti-hacking secure boot and critical data/control lockdown
Flexibility of 2 detachable/ changeable antennas for different application scenarios
Embedded controller manages up to 50 local GWN APs; GWN.Cloud offers unlimited AP management, & GWN Manager offers on-premise software AP management